Posted on 12/18/2014 5:37:00 AM.
Michelle Southern reporting.
Christmas is one week from today and many people would call the next 7 days the most stressful of the year. LSU AgCenter Life specialist Diane Sasser says it's a good idea to get plenty of rest and if you're too tired -- slow down.
holiday stress, diane sasser, LSU Life Specialist
---
Posted on 12/18/2014 3:49:00 AM.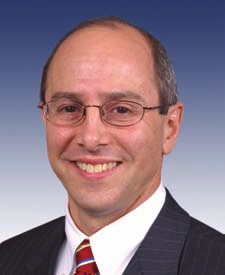 Lafayette Congressman Charles Boustany plans to meet with Veterans Affairs officials today over their decision to push back the completion date of two new VA clinics in Lafayette and Lake Charles. It's reported that the opening of both clinics are delayed by almost a year to 2016.
More
Charles Boustany, Veterans Affairs, VA clinics
---
Posted on 12/18/2014 3:38:00 AM.
Michelle Southern reporting.
A public demonstration is being held this evening in downtown Opelousas to protest grand jury decisions in Missouri and New York where charges were not pressed in officer involved deaths. It's being organized by newly-elected alderman Tyrone Glover who says the St. Landry Parish Sheriff's Office, Opelousas Police, the DA's office and the city marshal are all participating.
opelousas, tyrone glover,
---
Posted on 12/18/2014 2:57:00 AM.

The Saints can win the NFC South this Sunday, if they can beat their biggest rival, the Atlanta Falcons, and if Carolina loses to Cleveland. Even though this has not been a great season for the Black and Gold, Quarterback Drew Brees says they are still in position to accomplish one of their main goals.
New Orleans Saints, Atlanta Falcons, Drew Brees, Sean Payton, Matt Ryan, NFC South
---
Posted on 12/17/2014 1:08:00 PM.
Many people on LSU's campus are not happy the Pete Maravich Assembly Center will be the site for a prayer rally featuring Governor Jindal next month. The American Family Association is funding the event and LSU Associate english professor Chris Barrett says she considers the A-F-A a hate group for its views and stance on homosexuality.
Prayer rally, PMAC, American Family Association, LSU, Bobby Jindal, Chris Barrett
---
Posted on 12/17/2014 12:52:00 PM.
A native of Cuba, who lives in New Orleans, blasts President Obama for restoring diplomatic relations with Cuba. George Fowler, Vice Chairman of the Cuban-American National Foundation, feels that there will probably be some cosmetic changes in US-Cuba policy but nothing significant.
More
President Obama, Cuba, George Fowler, diplomatic policy
---
Next Entry