Posted on 7/31/2015 3:33:00 AM.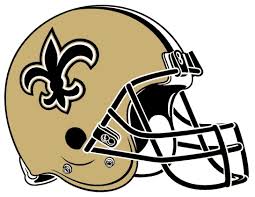 It's not too late for the Who Dat nation to head to White Sulphur Springs, West Virginia where the Saints are holding training camp. Greenbrier County Convention and Visitors Bureau Spokesperson Kristi Godby says in small town West Virginia, they don't have an NFL team so they're welcoming the Saints with open arms for a second straight year.
More
Greenbrier Resort, Saints, Kristi Godby, Patriots
---
Posted on 7/31/2015 2:43:00 AM.
The State Department of Transportation is warning motorists who are heading west on Interstate 10, west of Baton Rouge that they could encounter heavy delays this weekend. DOTD Spokesperson Rodney Mallett says starting at 8 p.m. tonight, one lane near exit 139 will be closed for repair.
More
Iberville Parish, Department of Transportation, 511, Rodney Mallett, I-10
---
Posted on 7/31/2015 1:35:00 AM.
The night sky will light up tonight with what's known as a blue moon. LSU Astronomy Professor Brad Schaeffer says the moon will not look blue, but it's referred as a "blue moon" because it's the second time in a calendar month that there's been a full moon.
More
Brad Schaeffer, LSU, blue moon, National Oceanic and Atmospheric Administration
---
Posted on 7/30/2015 2:26:00 PM.
The Lafayette Police Department has released

surveillance

video of the Grand Theater lobby and hallways just moments before John Houser opened fire on a theater of patrons, July 23rd, 2015.
(video and 911 calls posted below)
lafayette shooting, john houser, surveillance video, grand theater, lafayette
---
Posted on 7/30/2015 1:22:00 PM.
The Slidell Police Department says a group of organized criminals were busted for stealing nearly half a million dollars at businesses with ATMs and check cashing outlets over the past year. Sgt. Daniel Seuzeneau says two suspects, 36-year-old Marvin Hudson and 44-year-old Allden Jones, were arrested after trying to steal $12,000 from the Cash Cow in Slidell.
Slidell Police, Daniel Seuzeneau, Allden Jones, Marvin Hudson, theft, ATM, check cashing
---
Posted on 7/30/2015 11:50:00 AM.
Sweltering heat continues to impact Louisiana. Much of the state is under a Heat Advisory today, with an Extreme Heat Warning in effect for northeast Louisiana.
Louisiana, summer, heat, Danielle Manning
---
Next Entry