Posted on 5/22/2015 3:23:00 PM.
Houma Police say a 36-year-old woman accused of dumping a pot of boiling grease on her sleeping ex-boyfriend turned herself into authorities this morning. Police chief Todd Duplantis says investigators originally thought it was just boiling water that burned the 33-year-old victim
.
More
Lynette Joseph, boiling grease, thumbtacks, Houma, Todd Duplantis
---
Posted on 5/22/2015 2:57:00 PM.
Iberville Parish Sheriff Brett Stassi says DNA has confirmed that a 30-year-old teacher in Plaquemine fathered a child of a 15-year-old student. Keavin Keith was arrested earlier this week, after accused of having a sexual relationship with three students. Stassi says no new additional charges will occur as a result of this latest development.
Brett Stassi, Iberville Parish, Keavin Keith, DNA, father
---
Posted on 5/22/2015 12:36:00 PM.
Fourth district Congressman John Fleming's office says the Environmental Protection Agency will move forward with the disposal of 15-million pounds of M6 propellant stored at Camp Minden in Webster Parish. Fleming was concerned about a delay, because the EPA is seeking an additional 8-million dollars from Louisiana for oversight costs.
John Fleming, EPA, Camp Minden, M6 propellant
---
Posted on 5/22/2015 10:10:00 AM.
A Louisiana Department of Wildlife and Fisheries Enforcement Division agent is hospitalized after he was shot while in the line of duty. LDWF spokesperson Adam Einck says 32-year-old Sgt. Scott Bullitt of Jonesboro was shot in the back while performing a traffic stop on the Russell Sage Wildlife Management Area in Ouachita Parish
.
Louisiana Department of Wildlife and Fisheries, Scott Bullitt, Luke Jarrod Hust, LDWF agent shot
---
Posted on 5/22/2015 3:50:00 AM.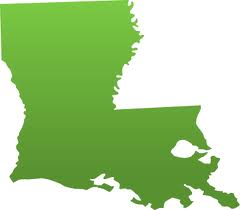 In the first of a series of questions to the four major gubernatorial candidates, Louisiana Radio Network asks about the state's budget problems. We asked each candidate if they were Governor today, how would they handle the $1.6 billion dollar deficit? Republican Public Service Commissioner Scott Angelle says he'd cut every dime of wasteful spending.
scott angelle, jay dardenne, john bel edwards, david vitter
---
Posted on 5/22/2015 3:46:00 AM.
As motorists begin hitting the road for the Memorial Day weekend, Gasbuddy-dot-com says they'll see the lowest gas prices since 2009. Senior Petroleum Analyst Gregg Laskoski says the current average price for a gallon of regular gasoline in Louisiana is $2.45 a gallon.
gas prices, Gasbuddy, Gregg Laskoski, Memorial Day
---
Next Entry