Posted on 3/24/2017 4:42:00 AM.
Companies are showing more interest in oil drilling in the Gulf, as evidenced by an uptick in high land bidding. The lease sale in New Orleans that closed this week drew 163 bids from 28 companies. President of the Louisiana Mid-Continent Oil and Gas Association Chris John says the sale price of $275 million for over 900,000 acres is significantly higher than they saw last March.
More
Chris John, Louisiana Mid-Continent Oil and Gas Association, oil industry, offshore drilling
---
Posted on 3/24/2017 4:12:00 AM.
Abita Springs becomes the first Louisiana city to commit to 100 percent renewable energy. Mayor Greg Lemons says renewable energy, in particular solar energy, just makes sense from an economic and environmental standpoint.
More
Greg Lemons, Abita Springs, renewable energy, solar energy
---
Posted on 3/24/2017 3:29:00 AM.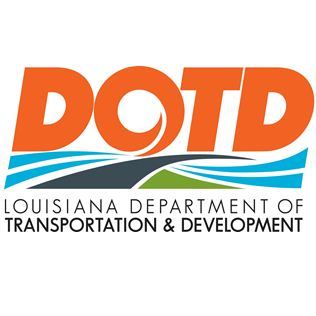 There is no delay in plans to move forward with the construction of a four lane bridge and converting the current Jimmie Davis Bridge into a pedestrian cross over in Shreveport and Bossier City. That's the word from DOTD Spokesperson Rodney Mallett who says there was some confusion, as the original proposal was to rehab the original bridge.
More
Jimmie Davis Bridge, DOTD, Rodney Mallett
---
Posted on 3/24/2017 2:05:00 AM.
A cold front approaches Louisiana bringing the possibility for severe weather today and tomorrow. State Climatologist Barry Keim says most of the state is under the threat of tornadoes, hail and damaging winds.
More
Barry Keim, cold front, severe weather
---
Posted on 3/23/2017 1:36:00 PM.
Mourners gathered at the Healing Place Church in Baton Rouge to say their final good-byes to a fallen East Baton Rouge Sheriff's deputy. During the touching funeral service, Becky Anderson spoke fondly of her husband Sergeant Shawn Anderson, who was fatally shot on Saturday night.
More
Shawn Anderson, Healing Place Church, EBR, Brandon Wiley
---
Posted on 3/23/2017 11:43:00 AM.
The Walker Police Sergeant accused of hanging a noose in the squad room has resigned. Capt. John Sharp says the resignation comes ahead of the city council meeting where the allegations against the officer would be discussed.
More
Capt. John Sharp, Walker Police, noose, LPSO,
---
Next Entry