Posted on 11/27/2014 10:25:00 AM.
One of the best stories in college football this season will get national attention on Saturday when the Grambling State Tigers try to complete their remarkable turnaround, by beating Southern in the Bayou Classic.
Kick-off on NBC is at 1:30 in the Mercedes-Benz Superdome.
Bayou Classic, Grambling State, Southern, Broderick Fobbs, Dawson Odums
---
Posted on 11/27/2014 9:35:00 AM.
Several metro areas in Louisiana are in jeopardy of not meeting the federal government's new ozone standards. The US Environmental Protection Agency is lowering the acceptable amount of how much ozone pollution should be in the air. State Department of Environmental Quality spokesperson Greg Langley says it will force many industries and businesses to reduce their emissions.
More
Ozone pollution, Bobby Jindal, Department of Environmental Quality, Greg Langley
---
Posted on 11/26/2014 3:11:00 PM.
The LSU Tigers take on Texas A&M Thursday looking to avoid ending the regular season on a three-game losing streak. 1999 was the last time the Tigers lost three in a row and Coach Les Miles says the players are committed to getting a win
.

More
LSU, Texas A&M, Kyle Field, Les Miles, Kyle Allen, christian Lacouture
---
Posted on 11/26/2014 2:04:00 PM.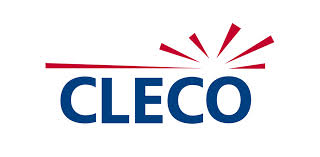 Cleco is now offering its customers an energy efficiency program to help reduce their monthly energy use. Spokesperson Robbyn Cooper says the best way to manage your bill is to manage your energy consumption.
More
Cleco, energy efficiency, Robbyn Cooper
---
Posted on 11/26/2014 12:04:00 PM.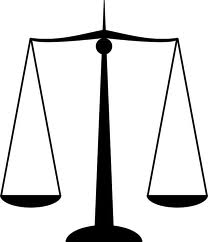 Mississippi and Arkansas became the latest states to have a federal judge rule that their gay marriage bans violated the US Constitution. Those two rulings came down Tuesday.
But Loyola University law professor Dane Ciolino says Louisiana's ban on same sex marriages is safe for now, because U-S District Judge Martin Feldman in New Orleans upheld Louisiana's gay marriage ban with a ruling he made in September.
Gay marriages, Dane Ciolino, US Supreme Court, Martin Feldman
---
Posted on 11/26/2014 3:44:00 AM.
Replicas of Christopher Columbus' ships, the Nina and Pinta, will be on display in Houma starting today. The ships are floating museums educating the public on the type of ship that Columbus used during the age of discovery.
More
Christopher Columbus, Nina, Pinta, Stephen Sanger, Houma
---
Next Entry