Posted on 3/30/2015 10:04:00 AM.

The Louisiana Department of Wildlife and Fisheries continues its investigation into a fatal boat wreck on the Pearl River in St. Tammany Parish. The incident claimed the life of 41-year-old Terry O' Keefe Jr of Folsum and his 31-year-old girlfriend Jonie Morgan still has not been found. LDWF spokesperson Adam Einck says their 14 foot aluminum vessel capsized on Saturday near lock #3.
fatal boat wreck, Pearl River, Terry O'Keefe, Jonie Morgan
---
Posted on 3/30/2015 3:44:00 AM.
Michelle Southern reporting.
An 8th grade student from Buckeye High School in Deville has started an online petition to change the uniform policy in Rapides Parish. Currently they are essentially only allowed to wear navy or khaki bottoms and white collared shirts. 14-year-old Brandon Richardson feels the current dress code is far too restrictive.

(photo provided by Richardson)
brandon richardson, rapides parish, buckeye high school, dress code
---
Posted on 3/30/2015 3:37:00 AM.
A proposal to be sponsored by New Orleans Representative Walt Leger would use Gulf oil spill money for possible long-term financing for Louisiana colleges. Leger feels a trust fund should be set up for colleges from recovery money received from the 2010 disaster.
More
Walt Leger, higher education, Louisiana, oil spill
---
Posted on 3/29/2015 4:25:00 PM.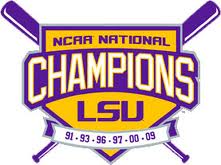 When the polls come out later today, it's likely the LSU Tigers will no longer be ranked number one after a wild series to the Wildcats of Kenutcky. LSU could not hold on to a three-run lead in the eighth and ended up losing to Kentucky 12-10 in 11 innings yesterday. Shortstop Alex Bregman says LSU didn't get a lot of baseball fortune during the three-game series.
LSU, Alex Bregman, Paul Mainieri, bizarre, Kentucky
---
Posted on 3/29/2015 8:50:00 AM.
The state department of agriculture and forestry is setting out traps to track the invasive asian bug called the Emerald Ash Borer. The beetle was discovered recently in Webster Parish and it kills ash trees. Commissioner Mike Strain says the traps will be placed in high risk areas along the interstate, welcome centers and the Mississippi River Delta.
Mike Strain, Emerald Ash Borer, surveys, Webster Parish
---
Posted on 3/28/2015 5:28:00 AM.
The Louisiana Workforce Commission says Louisiana private employers have added 26,000 jobs over the year based on February employment numbers. The commission's executive director Curt Eysink says this type of growth should continue.
Curt Eysink, Louisiana Workforce Commission, jobs, unemployment rate. February
---
Next Entry