Posted on 9/18/2014 4:22:00 AM.
The Louisiana Film Entertainment Association announces a plan to commission a study on the economic impact of Louisiana's film tax credit incentive program. The study is estimated to cost $150,000.
More
LFEA, Will French, film tax credits, film industry economic impact
---
Posted on 9/18/2014 4:05:00 AM.
It's a question many new parents deal with, should your children sleep in your bed? Jennifer Kelley, who is a pediatrics instructor at the LSU Health Sciences Center in Shreveport, says an estimated 45-percent of families co-sleep. Kelley says proponents say it encourages breastfeeding and babies seem to sleep better, but she says it's also dangerous.
More
Jennifer Kelley. LSU Health Sciences Center in Shreveport, co-sleep
---
Posted on 9/17/2014 6:44:00 PM.
The US House voted to give President Obama authority to train and arm Syrian rebels in the effort to defeat ISIL forces in the Middle East. The authorization passed on a 273-156 vote that crossed party lines. Republican Minden Congressman John Fleming is the only member of the Louisiana delegation to vote against the authorization.
More
ISIL, John Fleming, Charles Boustany, US House
---
Posted on 9/17/2014 5:43:00 PM.

The NFL's image is suffering because of the Ray Rice domestic abuse case and now Vikings star Adrian Peterson is facing child abuse charges. Saints Quarterback Drew Brees says unfortunately the perception is NFL players beat their wives and children but that's only a handful of cases in a league that has 17-hundred players.
More
Drew Brees, Ray Rice, Adrian Peterson, domestic violence, child abuse
---
Posted on 9/17/2014 11:59:00 AM.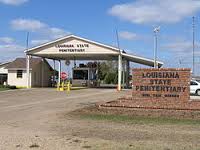 A federal report says Louisiana's prison population fell two-percent last year, but the state still has the highest incarceration rate in the US, well ahead of Mississippi who is second.
Dr. Peter Scharf, with the Justice and Public health institute at the LSU Health Sciences Center, says there's an effort to lower the prison population, but it will take time.
More
Prison population, Peter Scharf
---
Posted on 9/17/2014 10:34:00 AM.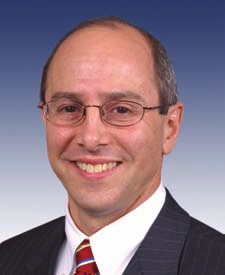 Michelle Southern reporting.
The US-House has passed three bills by Louisiana Congressman Charles Boustany that spotlight recent IRS controversies and would ultimately limit the power of the federal agency. Boustany says House Republicans learned a woman was forwarding emails from her official IRS email account to a personal account to conduct business.
internal revenue service, charles boustany
---
Next Entry