Posted on 7/22/2014 11:52:00 AM.
Michelle Southern reporting.
Officials say an arrest has been made in the case of the bomb threat last week at the University of Louisiana at Lafayette. Louisiana State Police Troop I spokesman Brooks David says a multiple agency investigation lead to the arrest of 30-year-old Devin Haywood of Lafayette.
More
university of louisiana at lafayette, bomb, hoax, state police, devin haywood
---
Posted on 7/22/2014 10:30:00 AM.
An LSU freshman football player is recovering in a hospital today after severely cutting his arm during an incident in the school's weight room. Assistant editor of Tiger Rag magazine, Robert Stewart, says based on what they've been able to gather defensive tackle Trey Lealaimatafao punched a window at the LSU football facility.
More
Trey Lealaimatafoao, LSU, Tiger Rag, Robert Stewart
---
Posted on 7/22/2014 4:29:00 AM.
Amite Representative John Bel Edwards spoke to the Baton Rouge Press Club about why voters should support him for governor next year. Thus far, he is the only declared Democrat in the race.
John Bel Edwards, Baton Rouge Press Club, Louisiana governor, State Representative
---
Posted on 7/21/2014 5:56:00 PM.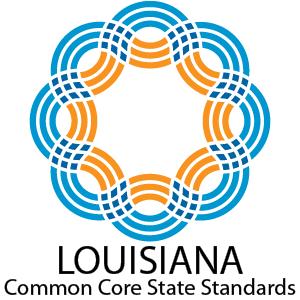 Common Core opponents file a lawsuit in an attempt to keep the state from adopting the controversial education standards. 17 state lawmakers are banding together under the name "The Concerned Citizens of Louisiana" to challenge the Board of Elementary and Secondary Education's adoption of Common Core on procedural grounds.
More
Common Core, Brett Geymann, John White, Lawsuit
---
Posted on 7/21/2014 5:35:00 PM.
Former Tulane star Andy Cannizaro has been introduced as LSU's new recruiting coordinator and hitting coach. Cannizaro was a standout shortstop for the Tulane Green Wave in the late 1990s and early 2000s. Cannizaro has worked as a scout for the New York Yankees since 2009 and the Mandeville native is pumped up to join the purple and gold.
LSU Baseball, Andy Cannizaro, Paul Mainieri,
---
Posted on 7/21/2014 3:38:00 PM.
The tens of thousands of children crossing over into neighboring Texas is raising concerns Louisiana may face an immigration problem of it's own. Denham Springs Representative Valarie Hodges, a member of the House Committee on Criminal Justice, is calling on the state leadership to develop a plan of action for immigration in Louisiana. She says the crisis next door is spreading to states across the country.
More
Valarie Hodges, Border, Immigration
---
Next Entry