Posted on 8/29/2015 7:41:00 AM.
LSU offensive coordinator Cam Cameron says he's been diagnosed with prostate cancer, but he's fine and his health is good. Cameron says he's already had it treated.
"Given a clean bill of health, pathology reports are 100%, locked, loaded and ready to go," Cameron said.
Cam Cameron, prostate cancer, LSU Tigers
---
Posted on 8/28/2015 2:22:00 PM.
Monroe-based Centurylink announces plans to bring high-speed internet to more than 24-thousand rural households and businesses in Louisiana.
Centurylink Senior vice-president John Jones says they have accepted money from the Federal Communications Commission to get this work done.
Centurylink, high-speed internet, John Jones
---
Posted on 8/28/2015 12:00:00 PM.
Former President George W. Bush spoke at Warren Easton High School today to emphasize how far public education in New Orleans has come since Hurricane Katrina. In his speech, Bush said nine in 10 public school students in New Orleans now attend a charter school and praised the good work done by these charter schools.
More
George W. Bush, Hurricane Katrina, Warren Easton High School, New Orleans, Charter Schools
---
Posted on 8/28/2015 10:29:00 AM.
The Plaquemines Parish Sheriff's Office seized nearly 200 pounds of cocaine--the largest in the parish's history--after receiving an anonymous tip about several suspicious packages. Commander Eric Becnel says there is an ongoing investigation with the United States Homeland Security New Orleans office because the wrapping of the cocaine is consistent with drug trafficking.
More
Plaquemines Parish Sheriff's Office, Eric Becnel, pure cocaine
---
Posted on 8/28/2015 3:56:00 AM.
Michelle Southern reporting.
Many people are reflecting back to 10 years ago when Hurricane Katrina descended on the Gulf Coast and caused catastrophic widespread damage. Families throughout the New Orleans area were displaced and people all over the state were opening their doors to evacuees.
hurricane katrina, 10 years, decade, kathleen blanco, response efforts,
---
Posted on 8/28/2015 3:36:00 AM.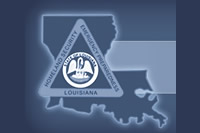 The director of the Governor's Office of Homeland Security and Emergency Preparedness says the state is in a better position to respond to a Hurricane Katrina like event. GOHSEP director Kevin Davis says one of the biggest advancements is a better relationship between the state and FEMA. Davis says he meets with the FEMA regional director on a regular basis.
More
Governor's Office of Homeland Security and Emergency Preparedness, Kevin David, Hurricane Katrina, FEMA
---
Next Entry