Posted on 3/5/2015 3:28:00 AM.
Sleep experts have some tips for parents on ways to prepare their children for losing an hour of sleep this weekend as we spring forward. Mother of six, Laura Swartz with Healthy Happy Sleep says plan on keeping sleep patterns the same after the time has changed.
More
Sleep, Time Change, Laura Swartz
---
Posted on 3/5/2015 3:28:00 AM.
Michelle Southern reporting.
The Board of Elementary and Secondary Education will meet today and one of the items on the agenda is the question of what to do about Common Core Opt-Outs. Some families who oppose the education standards have said they won't let their child take the PARCC test. BESE member Jane Smith seeks to delay consequences for schools who have students who opt out.
bese, common core, opt out, jane smith
---
Posted on 3/4/2015 4:39:00 PM.
Michelle Southern reporting.
Sources say the New Orleans Saints have released running back Pierre Thomas from the team. The 30-year-old will save the Black and Gold $1.7 million dollars against the salary cap. NFL analyst Mike Detillier says it's a heart breaking move, but not really a surprise.
pierre thomas, new orleans saints, mike detillier
---
Posted on 3/4/2015 2:54:00 PM.
The Terrebonne Parish Sheriff's office says a man is dead after officers responded to reports that the suspect was shooting a gun into the air in the middle of the street. Captain Dawn Foret says they got several 911 calls early this morning with reports of a man who was running in the middle of the road with the weapon near the Schriever Overpass.
terrebonne parish sheriff, dawn foret, schriever, troy brady
---
Posted on 3/4/2015 10:53:00 AM.
A Winter Storm Warning is in effect for parishes north of I-20, ahead of a strong cold front that will move through the state this evening. Gary Chatelain, with the National Weather Service in Shreveport, says rain is forecast for the area today and that could become a problem as that front descends across north Louisiana.
More
Winter, Louisiana, Gary Chatelain, freezing
---
Posted on 3/4/2015 5:33:00 AM.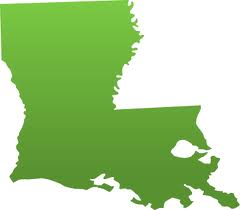 Get ready for a big change in the weather. State climatologist Barry Keim says high temperatures today will be in the 70s and tomorrow they'll be back in the 30s and 40s as a result of a strong cold front.
"So expect big changes in the temperature today, once that front begins bearing down on your location," Keim said.
---
Next Entry