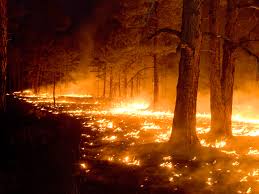 Recent state budget cuts to the Department of Agriculture means Louisiana might not have the necessary resources to fight wildfires. That's according to Ag Commissioner Mike Strain, who says one of the issues with the Gatlinburg fire in Tennessee is that the federal government decreased their firefighting budget. He say that means there wasn't appropriate forest management.


"They have to have a certain degree of management. You have to have a certain amount of prescribed burning, and without that resulted in a very marked increase in the fuel that was on the ground. That combined with tropical storm winds resulted in a massive fire," Strain said.
Strain is concerned continued cuts to his department will lead to a tragic event like this in Louisiana. He says the midyear cut lawmakers levied against the Department of Agriculture is over $1.2 million. He says he only has 53 firefighting teams for the entire state.
"We are the sole source firefighters for wildland fires. No one else has the specialized equipment, the bulldozers with the blades, and the trucks, and the aircraft," Strain said.
Strain says those 53 teams are responsible for 14 million acres of forests. He says they may not have enough firefighters on hand if things go badly.
"On an average year we fight 1,500 to 2,000 forest fires, and you fight fire generally on high risk fire days. So we can have 15 or 20 simultaneously in all areas of the state," Strain said.