Posted on 5/11/2016 8:14:00 PM.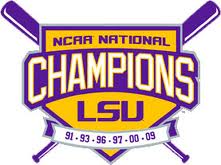 Usually, if you score just four runs in a doubleheader, you're likely on the receiving end of a sweep. But that wasn't the case in South Bend, Indiana, on Wednesday. LSU's pitchers allowed just two runs, as the Tigers swept the Fighting Irish, winning game one 1-0 in 11 innings and game two 3-2 in 7 innings.
LSU, Notre Dame, sweep, Riley Smith, Jake Fraley
---
Posted on 4/17/2016 3:38:00 PM.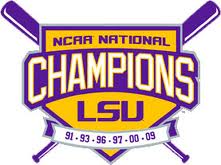 Five was the magic number for LSU in Columbia, Missouri. The Fighting Tigers had five run innings in victories over Mizzou on Friday and Saturday. In the series finale, LSU had two innings where they scored five runs on their way to 15-2 win over Missouri to complete the sweep in the Show Me State.
LSU, Missouri, Jordan Romero, Bryce Jordan, sweep
---