Posted on 10/19/2015 12:49:00 PM.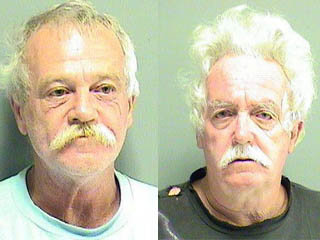 The St. Tammany Parish Sheriff's Office says two brothers are under arrest in connection with the murder of Nanette Me'Shell King whose dead body was found in a burned car near Sun.
Sheriff Jack Strain says the victim's ex boyfriend, 53-year-old Gary Harris, allegedly murdered her -- and his brother, 64-year-old Ray Harris, helped him cover it up.
sun, gary harris, ray harris, st. tammany parish sheriff's office, Nanette Me'Shell King,
---