Posted on 11/23/2017 7:07:00 AM.
A member of the governor's staff has resigned as a result of sexual harassment allegations. LaPolitics.com learned Deputy Chief of Staff for Programs and Planning Johnny Anderson turned in his resignation on Wednesday. Deputy Chief of Staff Richard Carbo said in a statement that they take these allegations very seriously.
Johnny Anderson, sexual harassment, resigns, John Bel Edwards, lapolitics
---
Posted on 11/21/2017 2:28:00 PM.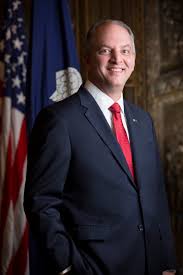 Two years ago today, John Bel Edwards was elected as Louisiana's 56th governor. Edwards' approval ratings are solid, but political analyst Clancy Dubos says there's no guarantee the Democrat from Amite will be re-elected.
More
John Bel Edwards, governor, Clancy Dubos
---
Posted on 11/13/2017 3:11:00 PM.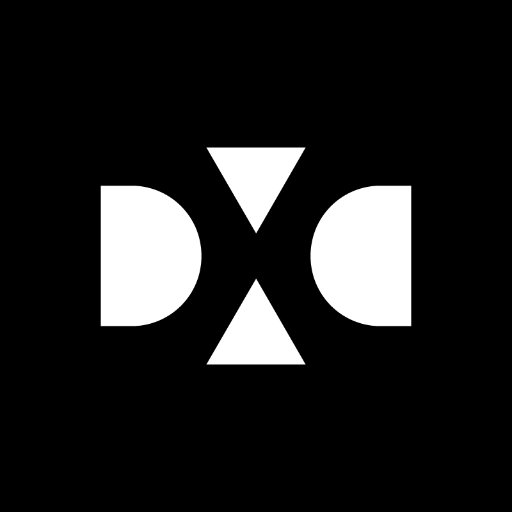 Governor John Bel Edwards announced today that 2,000 new jobs will be created as DXC Technology will open a digital transformation center in January of 2018 in New Orleans. Edwards says this has been in the works for over two years and is a great addition to the state.
More
DXC, John Bel Edwards, CSC, Hewlett-Packard
---
Posted on 11/13/2017 3:30:00 AM.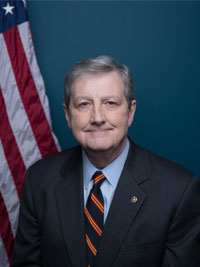 This week, two years from now, voters will cast their ballots for Louisiana's next governor. Current Democratic Governor John Bel Edwards is planning to run again. Pollster Bernie Pinsonat says Republican Attorney General Jeff Landry could challenge Edwards and tensions between the two continue to escalate. He says expect GOP leaders to keep attacking the governor on various issues.
More
Bernie Pinsonat, John Kennedy, Governor, John Bel Edwards
---
Posted on 10/17/2017 11:24:00 AM.
Two years from now, Louisiana voters will likely be gearing up for a gubernatorial runoff election. GOP Chairman Roger Villere says they plan to go after current Democratic Governor John Bel Edwards in a big away. He says Edwards does not share many of the conservative beliefs of Louisiana voters.
More
GOP, Roger Villere, John Bel Edwards, gubernatorial election 2019
---
Posted on 10/5/2017 5:52:00 PM.

Governor John Bel Edwards held his first briefing on Nate and said they do anticipate that Louisiana will take a direct hit when it makes landfall. He says the state is prepared, but people need to pay attention.
Tropical Storm Nate, John Bel Edwards
---
Posted on 9/29/2017 11:40:00 AM.
Governor John Bel Edwards is sending over 300 Louisiana National Guard soldiers to Puerto Rico to assist the island nation as it deals with catastrophic devastation from Hurricane Maria. Mike Steele, with the Governor's Office of Homeland Security and Emergency Preparedness, says two separate units will spend a month in Puerto Rico.
More
John Bel Edwards, National Guard, GOHSEP, Mike Steele, Puerto Rico, Hurricane Maria
---
Posted on 9/22/2017 2:18:00 PM.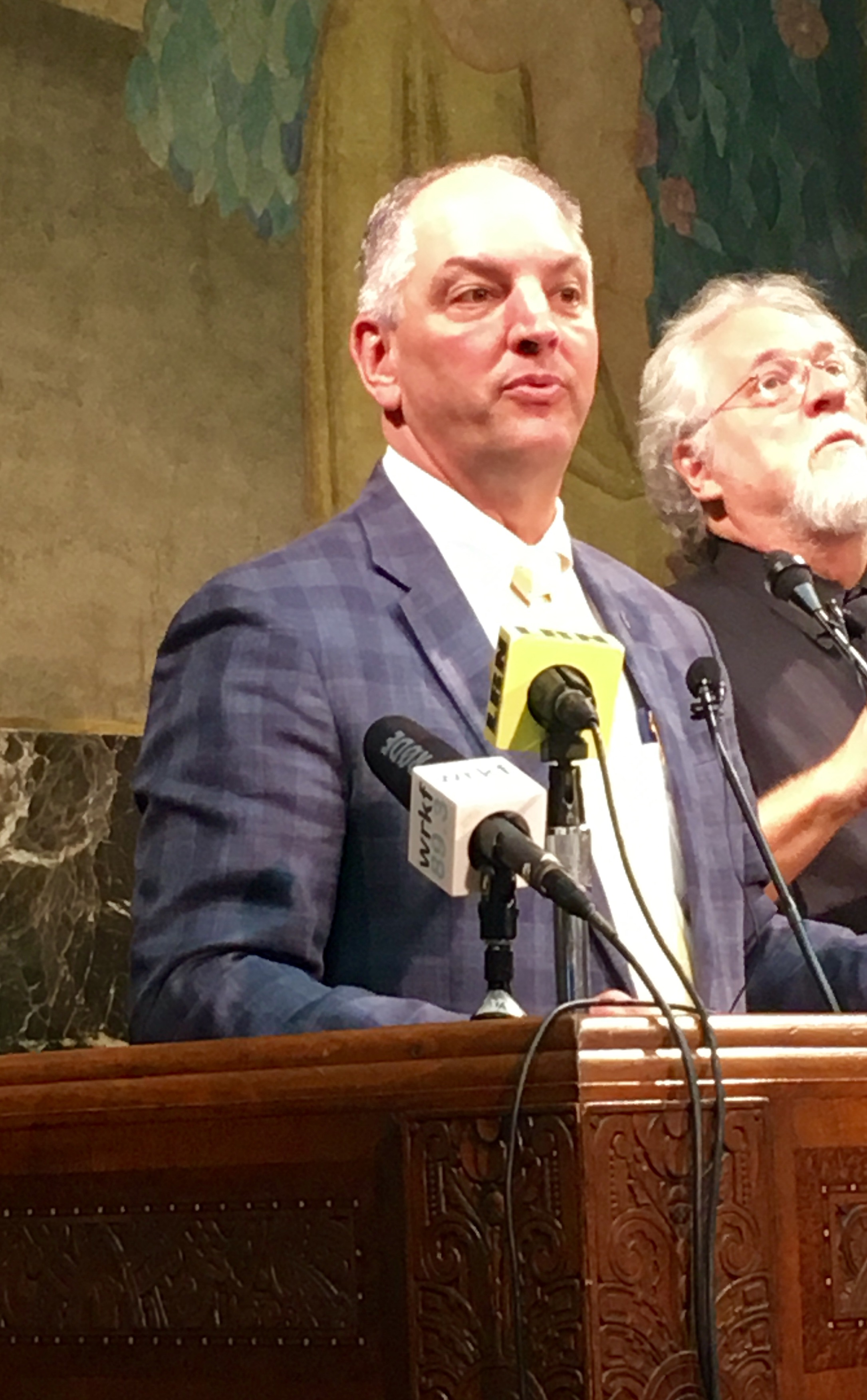 In response to last week's death of 18-year-old Maxwell Gruver, the LSU fraternity pledge, who died in a suspected hazing incident involving alcohol, Governor John Bel Edwards is requesting universities review their hazing policies. Edwards does not want to see another student die as a result of hazing.
"Louisiana has moved a long way over the last number of years in instituting policies and practices to guard against this, but it did happen, so we have to redouble our efforts," Edwards said.
John Bel Edwards, hazing policy, universities, Maxwell Gruver
---
Posted on 9/22/2017 3:20:00 AM.
By Jeff Palerm
o
Governor John Bel Edwards and First Lady Donna Edwards encourages schools to participate in the school breakfast challenge to help reduce childhood hunger. Donna Edwards says schools that take action and make sure kids eat breakfast can win up to one-thousand dollars in cash and other great prizes.
John Bel Edwards, school breakfast challenge, Donna Edwards
---
Posted on 9/21/2017 9:27:00 AM.
Good budget news for the state has been hard to find, but we finally found some. Governor John Bel Edwards says the state ended up with a 143-million dollar surplus for the fiscal year that ended June 30th. Edwards says it's a sign Louisiana's economy is improving.
"We've been disciplined, we've worked extremely hard, and so the revenue is finally exceeding slightly the revenue forecasts," Edwards said.
John Bel Edwards, surplus, revenue, Louisiana economy
---
Next Entry