Posted on 2/23/2018 11:31:00 AM.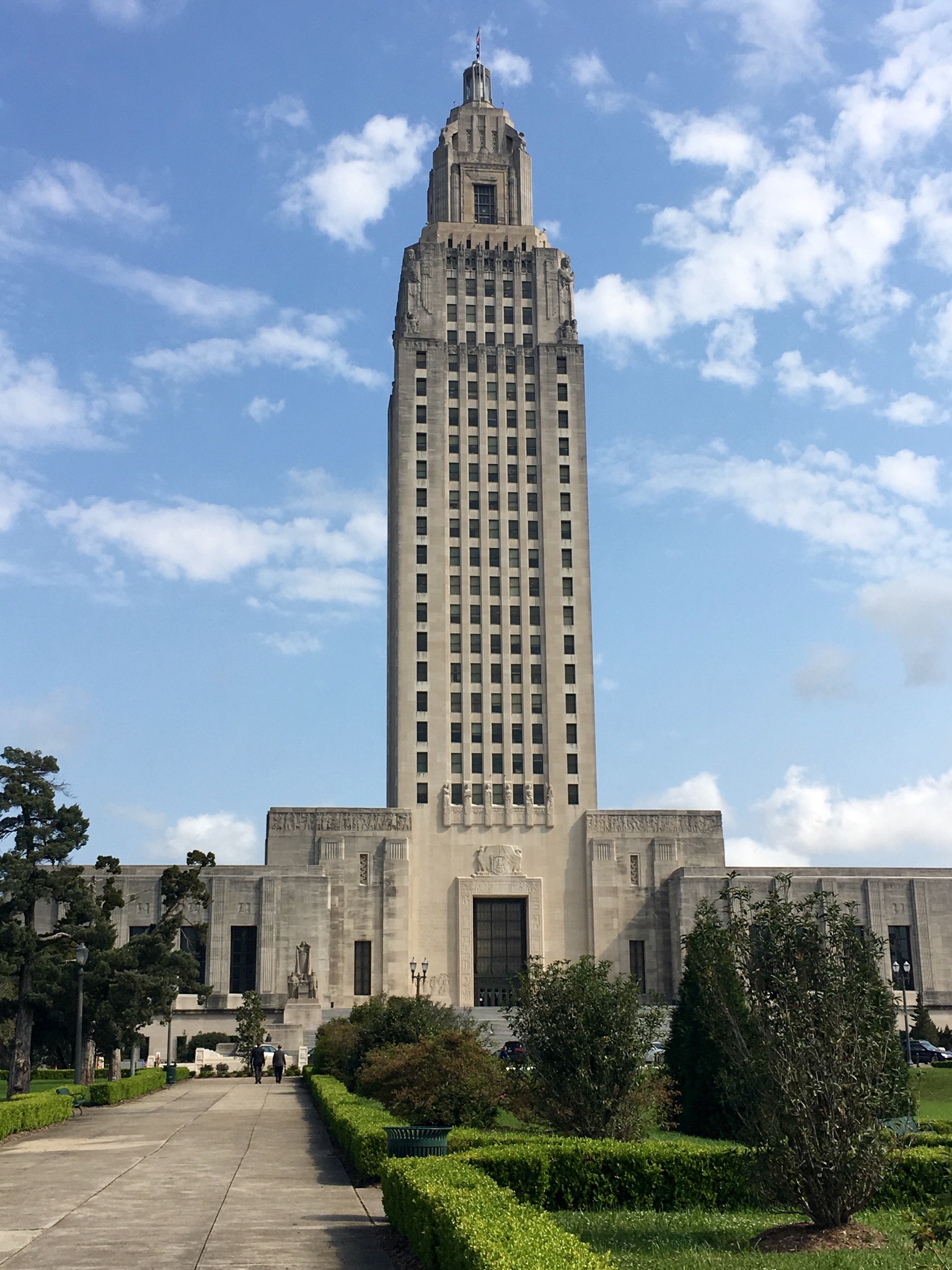 After five days of stalled negotiations, lawmakers are optimistic that legislation will begin moving forward when legislators convene Sunday afternoon. Lake Charles Republican Representative Steven Dwight's bill to extend a portion of the expiring one penny sales tax will be heard, and he says he's optimistic about its chances.
More
special session, Louisiana, budget, fiscal cliff, Steven Dwight, Frank Hoffman, Walt Leger, Ted James
---
Posted on 2/21/2018 9:25:00 PM.
The special session ground to a halt Wednesday after a vote on a tax reform bill that would have kept a quarter of the one penny sales tax intact, and remove some of the special sales tax exemptions for specific industries was postponed indefinitely. LaPolitics.com publisher Jeremy Alford says it was the bill with the most momentum, and its failure could tank the entire session.
More
special session, Louisiana, budget, fiscal cliff, Jeremy Alford
---
Posted on 2/19/2018 6:34:00 PM.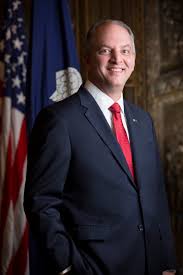 Governor John Bel Edwards addressed the legislature, calling on the state's governing body to put party politics aside to fix the impending fiscal cliff that triggers July 1st after a series of sales taxes expire. If no deal is struck, TOPS, higher Ed, and healthcare would see massive cuts. Edwards says it's time to put party aside for the future of the state.
More
John Bel Edwards, special session, fiscal cliff
---
Posted on 2/19/2018 12:38:00 PM.
The Senate Democratic Caucus offers a solution on solving the one-billion dollar shortfall. Chairman Troy Carter proposes compressing income tax brackets, removing sales tax exemptions that benefit some businesses and expand the sales tax base, so certain services are taxed.
More
fiscal cliff, Troy Carter, Senate, Democrats, taxes
---
Posted on 2/19/2018 3:01:00 AM.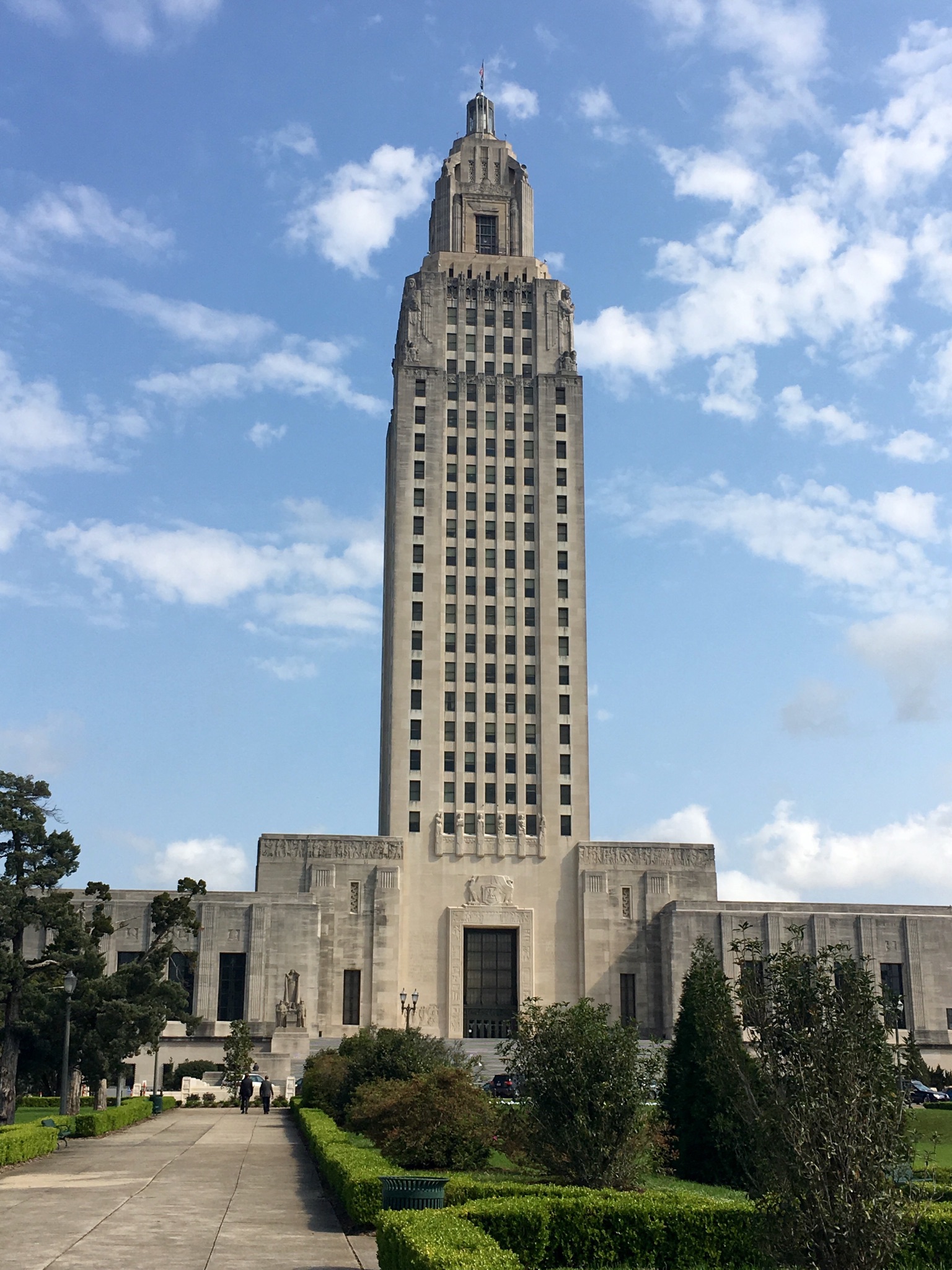 The special session kicks off today to address a one-billion dollar shortfall. Legislators have until March 7th to find a fix to the looming fiscal cliff or else cuts will occur in the areas of higher education and health care. Council for a Better Louisiana President Barry Erwin says the governor has talked privately with House Speaker Taylor Barras on solutions, but...
More
special session, Louisiana, budget, fiscal cliff
---
Posted on 2/18/2018 9:32:00 AM.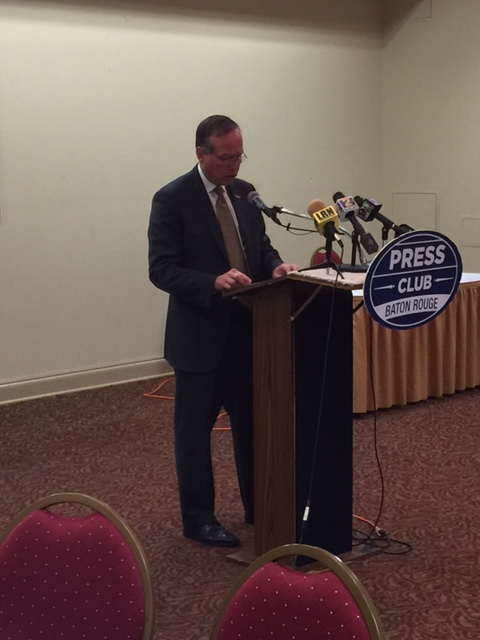 Springtime is acceptance letter season for most college bound high school students, and the state's budget uncertainty is causing many to rethink whether they want to attend school in Louisiana. LSU president F. King Alexander is calling on legislators to find a budget solution that funds higher ed and TOPS by the end of the February special session.
More
fiscal cliff, LSU, TOPS
---
Posted on 2/9/2018 4:30:00 AM.
Today is the deadline for Governor John Bel Edwards to call a February special session to address the looming one billion dollar budget hole resulting in the expiration of sales taxes. The governor said he would not call the session without an agreement in principle on a fiscal cliff deal, but LAPoltics.com publisher Jeremy Alford says the governor is being pushed to call the session.More
One billion dollar budget hole, Louisiana, Jeremy Alford, Louisiana sales tax, fiscal cliff, Louisiana Black Caucus
---
Posted on 2/6/2018 11:56:00 AM.
Several state senators are urging Governor John Bel Edwards to call a special session this month to fix a one-billion dollar revenue shortfall for next fiscal year. Edwards is waiting on House Republicans to get behind tax bills to make up the shortfall. Port Allen Senator Rick Ward says for legislators to agree on a plan, they need to be at the State Capitol.
Louisiana, fiscal cliff, special session, Governor John Bel Edwards, Senator Rick Ward, state budget, taxes, tax expiration
---
Posted on 1/28/2018 5:00:00 AM.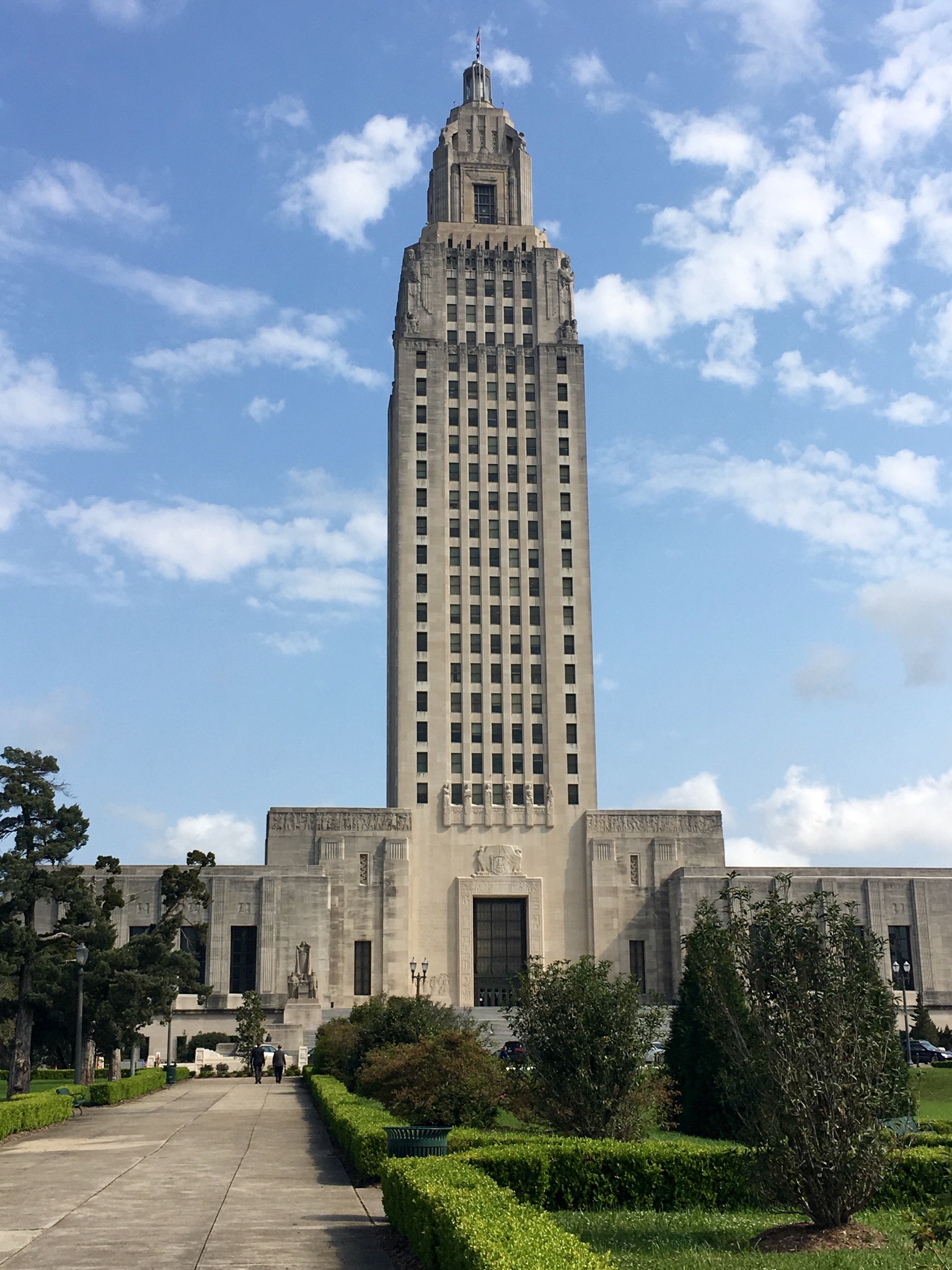 House GOP Caucus Chairman Lance Harris says he is still waiting on specifics from the Edwards administration on how to fix the fiscal cliff. The governor would like to call lawmakers into a special session, so changes can be made to our tax code to address a billion dollar shortfall. But Harris says he and his party are still in the dark

.

"We need the bills that are going to be filed, and what are the fiscal impacts of those bills. How much revenue would they raise for the state, how bad would it hurt our taxpayers? I have not seen anything as of today."
More
Governor John Bel Edwards, Jay Dardenne, Lance Harris, fiscal cliff, budget shortfall
---
Posted on 1/24/2018 3:51:00 AM.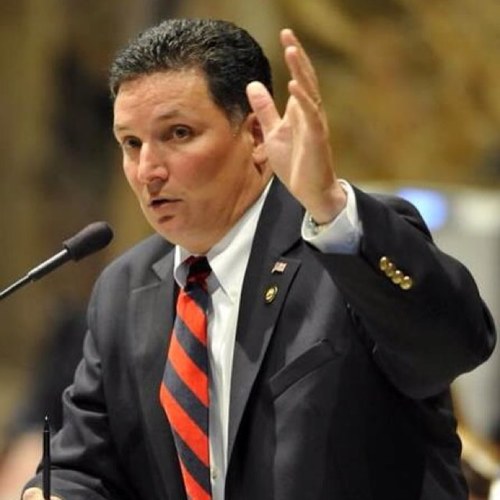 Governor John Bel Edward's worst-case-scenario budget is making waves across the state, from both inside, and outside of government. The budget is the result of the expiration of a billion dollars in sales taxes this summer, and Edwards says the revenue will need to be replaced to avoid the deep cuts.
fiscal cliff, John Schroder, Stephen Waguespack
---
Next Entry