Posted on 1/11/2018 5:55:00 PM.
A state lawmaker is proposing to change TOPS scholarship amounts. Students who meet the minimum eligibility would receive a $4,000 payment for the year, but students who achieve a very high ACT and GPA get a full scholarship, plus a stipend. Jennings Senator Blade Morrish says $4,000 may seem low, but it's still the most lucrative college tuition program in the U.S.
Blade Morrish, TOPS, college scholarships
---
Posted on 11/26/2017 3:00:00 AM.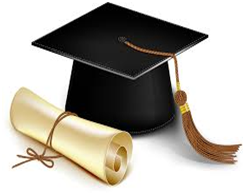 High school students who are in good standing with the FFA now have an opportunity to get a $500 scholarship to attend a community college. Louisiana Community and Technical College System President Monty Sullivan says they hope this will help convince more students to continue their education past high school.
college scholarships, ffa, Monty Sullivan
---