Posted on 2/23/2018 11:31:00 AM.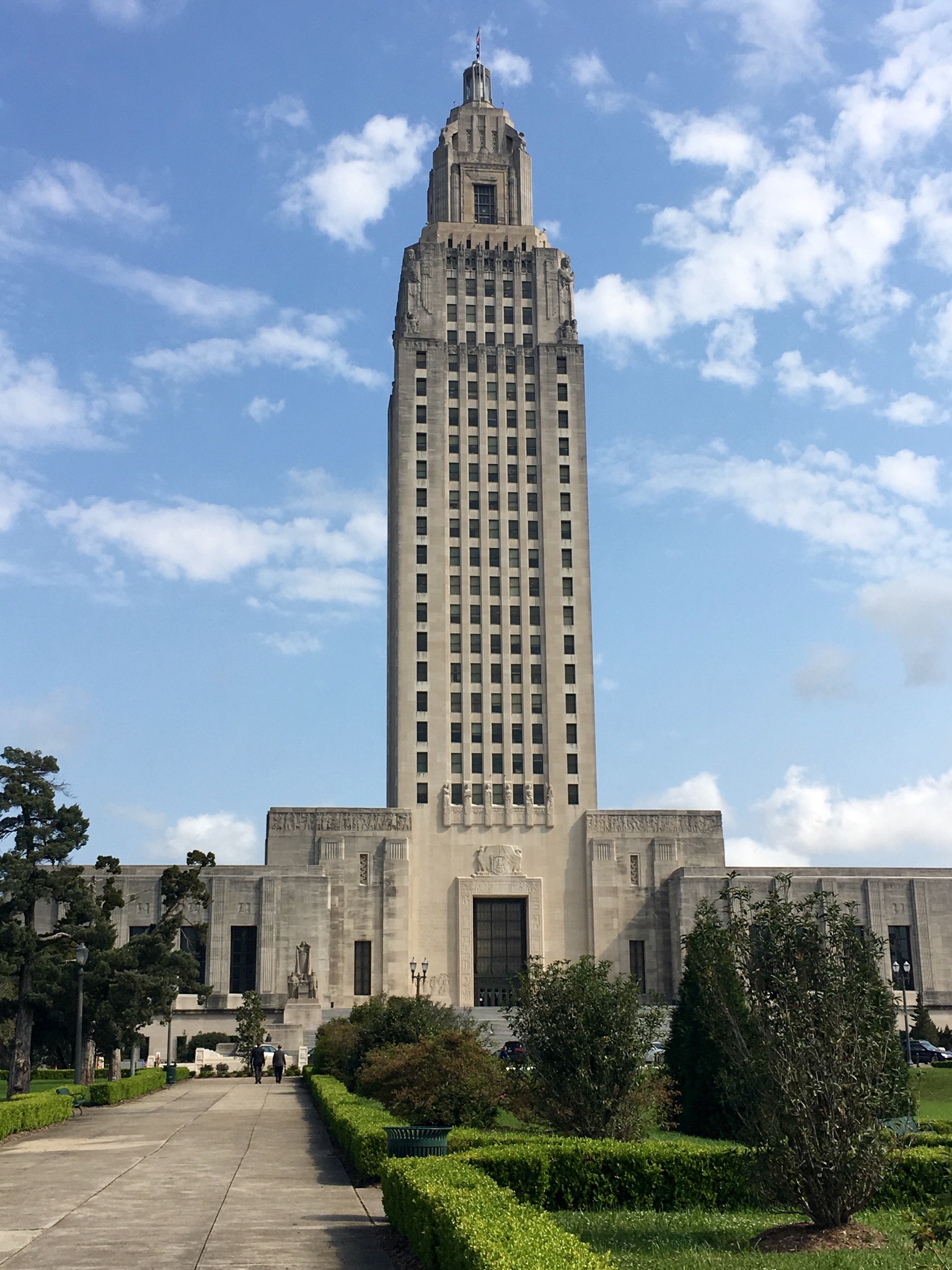 After five days of stalled negotiations, lawmakers are optimistic that legislation will begin moving forward when legislators convene Sunday afternoon. Lake Charles Republican Representative Steven Dwight's bill to extend a portion of the expiring one penny sales tax will be heard, and he says he's optimistic about its chances.
More
special session, Louisiana, budget, fiscal cliff, Steven Dwight, Frank Hoffman, Walt Leger, Ted James
---
Posted on 2/21/2018 9:25:00 PM.
The special session ground to a halt Wednesday after a vote on a tax reform bill that would have kept a quarter of the one penny sales tax intact, and remove some of the special sales tax exemptions for specific industries was postponed indefinitely. LaPolitics.com publisher Jeremy Alford says it was the bill with the most momentum, and its failure could tank the entire session.
More
special session, Louisiana, budget, fiscal cliff, Jeremy Alford
---
Posted on 2/19/2018 3:01:00 AM.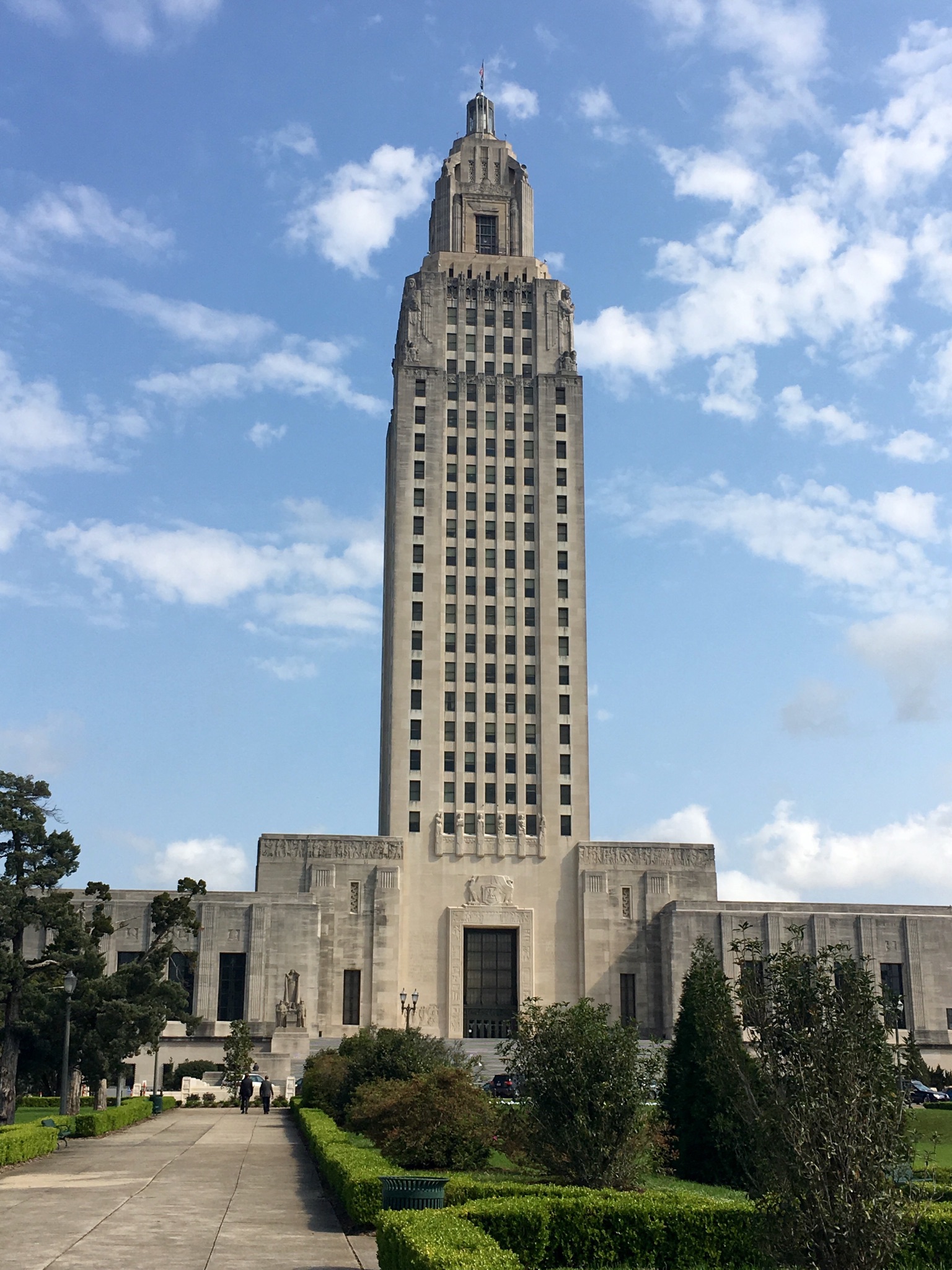 The special session kicks off today to address a one-billion dollar shortfall. Legislators have until March 7th to find a fix to the looming fiscal cliff or else cuts will occur in the areas of higher education and health care. Council for a Better Louisiana President Barry Erwin says the governor has talked privately with House Speaker Taylor Barras on solutions, but...
More
special session, Louisiana, budget, fiscal cliff
---
Posted on 2/18/2018 4:57:00 PM.
Governor Edwards and state lawmakers return to Baton Rouge Monday for a special session to find a solution to the looming fiscal cliff that threatens to gut popular programs like TOPS. The governor is seeking tax reform, and Republicans want spending reductions.
More
special session, Louisiana, budget, fiscal cliff Alan Seabaugh, Sam Jones, Blake Miguez
---
Posted on 2/9/2018 1:29:00 PM.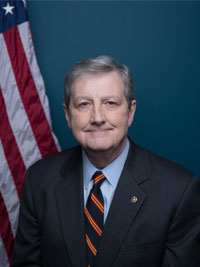 Congress approved a spending bill that reopened the federal government after a brief shutdown over the night. Louisiana's delegation voted three to five against accepting the budget deal. Senator John Kennedy voted against the bill, saying the spending increases are not paid for.
More
government shutdown, budget, John Kennedy, Ralph Abraham
---
Posted on 12/18/2017 2:56:00 PM.
Governor John Bel Edwards outlined his proposals for closing a $1 billion dollar budget gap, also known as the fiscal cliff. The governor proposes higher sales taxes on utilities that businesses pay, new sales taxes on various services like cable TV and changes to individual income tax brackets.
john bel edwards, budget
---
Posted on 11/18/2017 4:21:00 PM.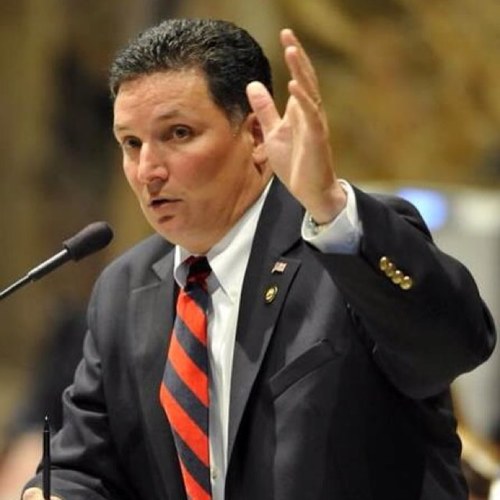 Now that Republican John Schroder has been elected as Louisiana's new State Treasurer, he says he wants to improve the way the state handles finances in a struggling economy. Schroder hopes to work with the state legislature and Governor Edwards to balance the budget and spend responsibly.
More
John Schroder, state treasurer, budget
---
Posted on 9/15/2017 11:34:00 AM.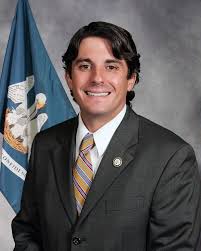 House Appropriations Chairman Cameron Henry says get ready to hear scare tactics coming from the governor's office. In a video posted to his Facebook page, the Republican from Metairie says he expects Governor Edwards to start threatening cuts to important programs like TOPS.
More
Cameron Henry, John Bel Edwards, budget, scare tactics
---
Posted on 8/17/2017 11:15:00 AM.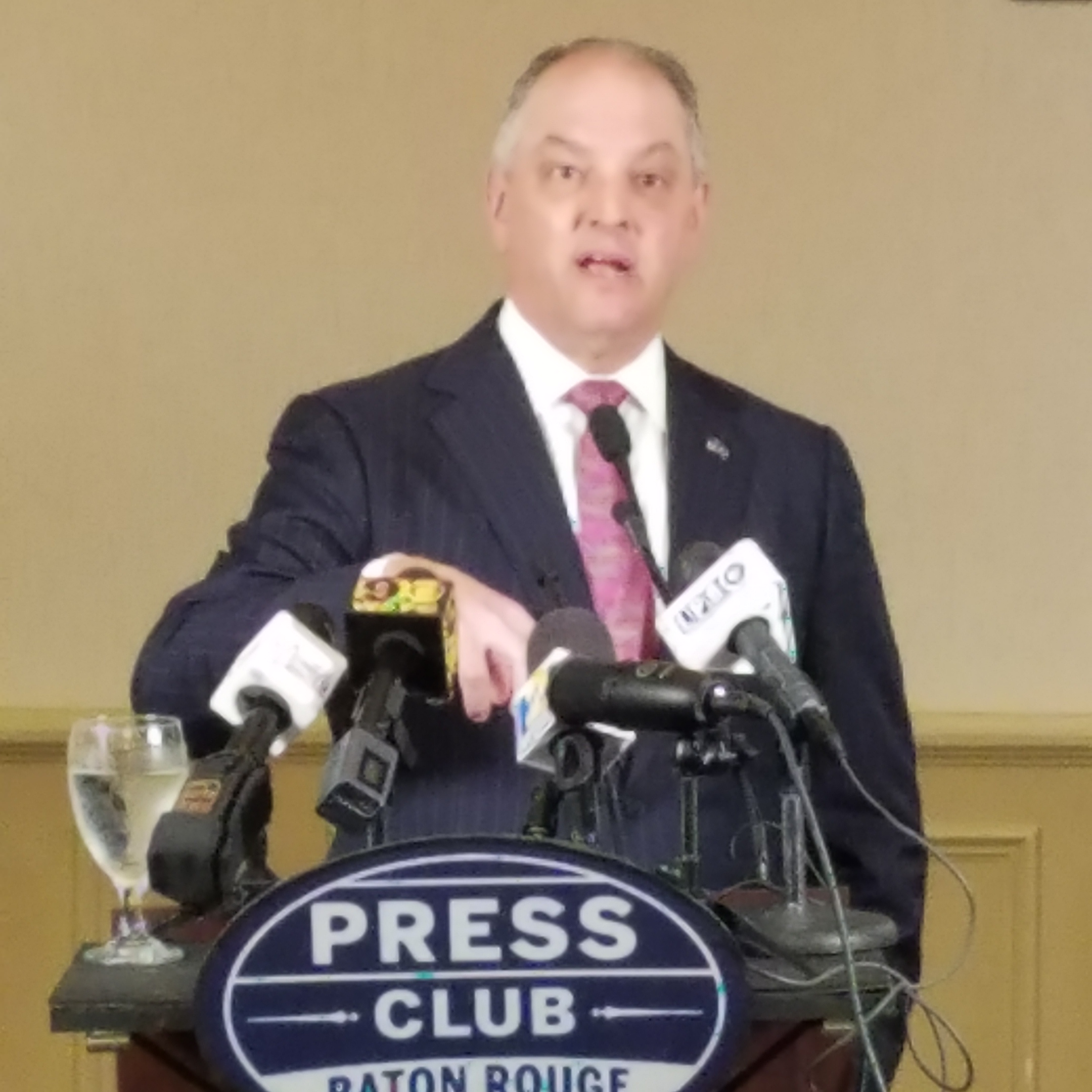 Budget talks are ongoing among legislative and business leaders in the state. Governor John Bel Edwards has met with business owners around the state, as well as House Speaker Taylor Barras, to find a way to fill a $1.1 billion budget gap when temporary taxes expire next year. He called yesterday's meeting with Barras a good, frank exchange.
More
John Bel Edwards, Taylor Barras, fiscal cliff, budget, taxes
---
Posted on 8/10/2017 2:35:00 AM.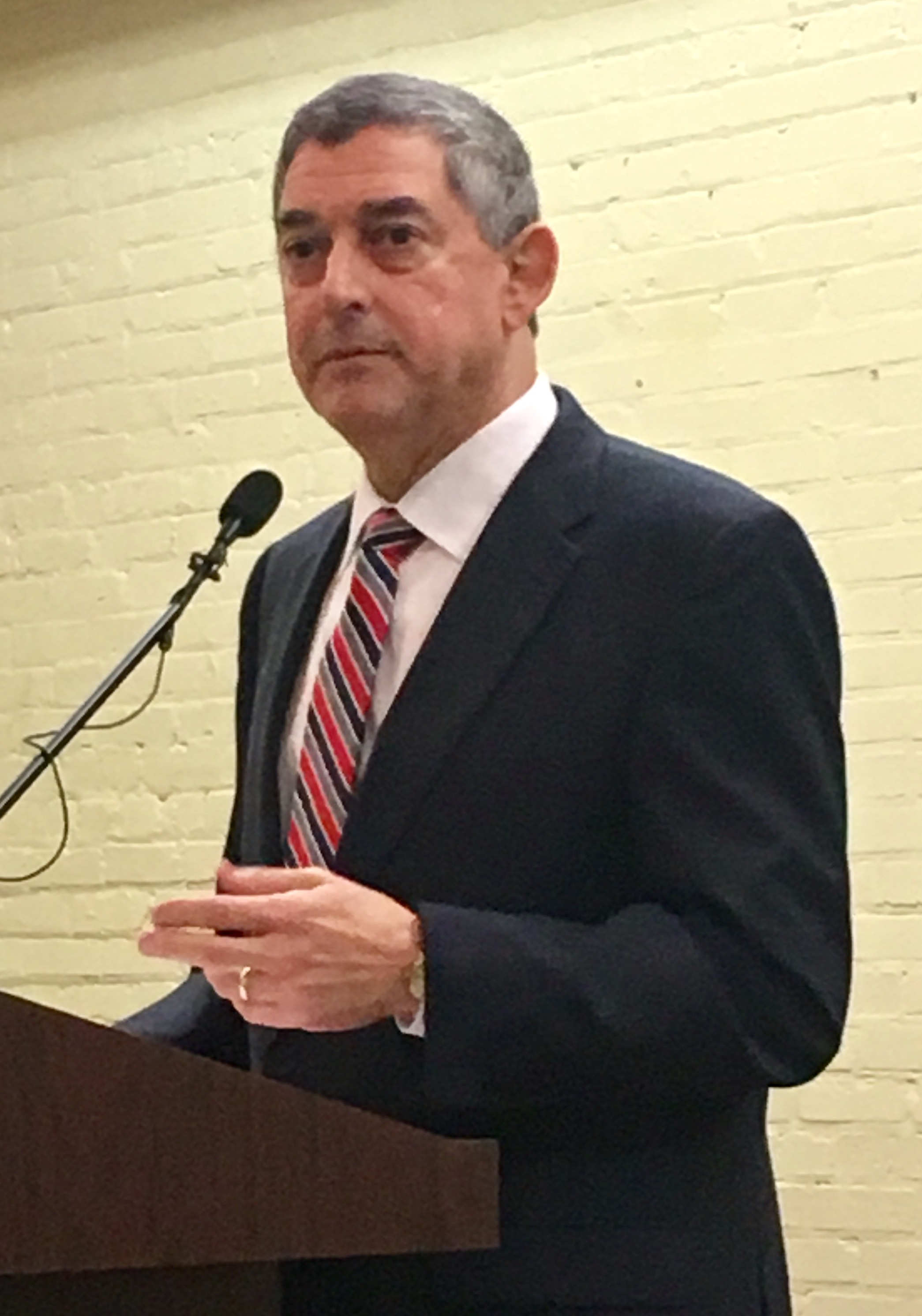 State officials are starting the conversation about how to address the looming fiscal cliff in 2018 when more than a billion dollars in temporary taxes expire. Commissioner of Administration Jay Dardenne has been spreading the word at meetings around the state to bring the issue to the public's attention. He says lawmakers are facing some stark options.
More
Jay Dardenne, fiscal cliff, taxes, budget,
---
Next Entry