Posted on 1/20/2018 1:51:00 PM.
By Jeff Palermo
Coach Will Wade's team has hit a rough patch. They lost their 3rd straight on Saturday in Nashville as Vanderbilt held on for a 77-71 win over the Fighting Tigers.
It's the first road loss for LSU, who is now 11-7, 2-4 in the Southeastern Conference. The Commodores improved to 7-12, 2-5 in the SEC.
LSU, Vanderbilt, Duop Reath, Will Wade, Riley LaChance, Tremont Waters
---
Posted on 12/16/2017 1:58:00 PM.
In
a physical, back-and-forth contest, the LSU Tigers came up short in an 83-82 loss to Stephen F Austin. Aaron Epps had a chance to win the game at the buzzer, but he missed a lay up at the end of regulation
. The Lumberjacks Ivan Canete scored a season-high 20 points and had five points in the final 31 seconds.
More
LSU, Stephen F Austin, Tremont Waters, Aaron Epps
---
Posted on 12/13/2017 9:47:00 PM.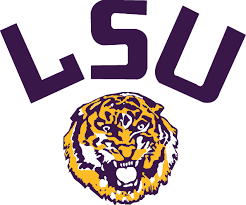 The LSU Tigers picked up an impressive non-conference win on Wednesday night over Houston knocking off the Cougars 80-77. Senior Aaron Epps led the way with 26 points and 16 rebounds.
He got help from Skylar Mays who scored 18 points and grabbed 9 boards. Freshman point guard Tremont Waters continues to impress as he scored 17 points and dished out six assists. Waters also had an impressive block to seal the victory in the final seconds.
LSU, Aaron Epps, Skylar Mays, Tremont Waters
---