Posted on 9/14/2017 6:08:00 AM.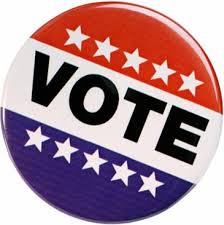 One month from today is the general election for State Treasurer. Three Republican candidates are raising money. There's also a Democrat and Libertarian on the ballot. Publisher of Lapolitics.com, Jeremy Alford, says Columbia Senator Neil Riser has been the most active in televising advertising.
More
State Treasurer, Jeremy Alford, Lapolitics.com
---
Posted on 7/19/2017 4:25:00 AM.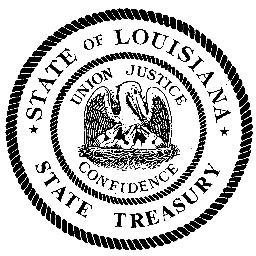 As the race for State Treasurer is underway, now might be a good time to start the conversation about eliminating the position for good. That's according Jeremy Alford, the publisher of LaPolitics.com, who says this is the first time in 17 years there has been an open race for the seat.
More
state treasurer, election 2017, Jeremy Alford, LaPolitics.com
---
Posted on 7/12/2017 2:18:00 PM.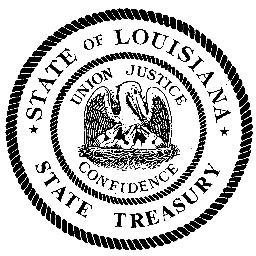 The race is on for the open state treasurer seat, as candidates qualified today for the position vacated by US Senator John Kennedy. The field is full of capable candidates, like Republican Colombia Senator Neil Riser. He says his 20 years of banking experience makes him uniquely qualified.
More
Neil Riser, John Schroder, Angele Davis, Derrick Edwards, state treasurer
---
Posted on 7/12/2017 5:35:00 AM.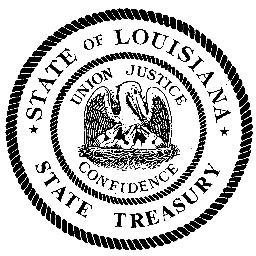 Qualifying begins today for the state treasurer race, after John Kennedy vacated the office to become a US Senator. UL-Lafayette political science professor Pearson Cross says this is the first time this post has been open since 2000, so it should be interesting. He says the fact that Kenner Representative Julie Stokes dropped out, could open it up to other contenders.
More
Pearson Cross, state treasurer, election, qualifying
---
Posted on 1/9/2017 11:53:00 AM.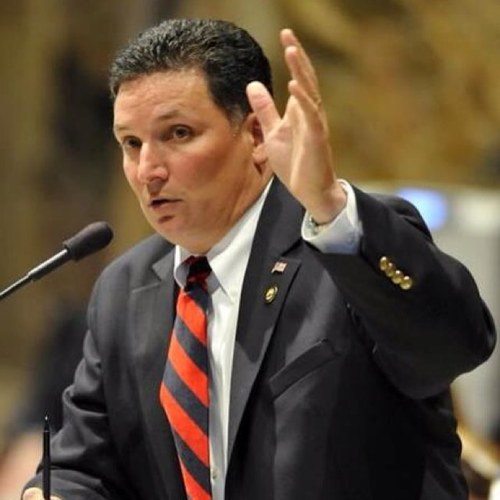 We just got over a historic election cycle, but there is another big race kicking off in Louisiana for state treasurer as John Kennedy exits for US Senate. Today, Covington Representative John Schroder announced his candidacy for the job.
John Schroder, john kennedy, state treasurer, clancy dubos
---
Posted on 1/15/2016 2:37:00 AM.
State Treasurer John Kennedy reports the December 2015 Net Receipts Report shows total state revenue is down 15-percent from the same time the previous year. The report shows a drop in sales taxes, severance taxes, and corporation taxes.
John Kennedy, state treasurer, Louisiana, revenue, taxes
---
Posted on 12/7/2015 12:40:00 PM.
Governor-elect John Bel Edwards announced his transition committee for healthcare today and says expanding Medicare is one of his top priorities. State Treasurer John Kennedy estimates it will cost about 1.5 billion dollars to add 300-thousand new people to Medicaid and he hopes the state will negotiate some terms that other states have in place.

More
State Treasurer, John Kennedy, Medicaid expansion, governor-elect, John Bel Edwards
---
Posted on 10/10/2015 3:16:00 AM.
State Treasurer John Kennedy says state revenues for the first quarter of this fiscal year are down 13% compared to the first quarter of last year. Kennedy says tax collections from individuals and businesses are down, while sales tax receipts are flat.
More
State Treasurer, John Kennedy, tax revenue, Jindal administration
---
Posted on 4/9/2015 5:46:00 PM.
Michelle Southern reporting.
State Treasurer John Kennedy announces he'll seek re-election this fall ending long-time speculation that he'd run for governor or attorney general. ULM Political Science Professor Joshua Stockley says this is a good move on Kennedy's part.
john kennedy, state treasurer, governor's race, louisiana, david vitter, jay dardenne, scott angelle
---
Posted on 1/25/2015 3:22:00 AM.
It appears state Treasurer John Kennedy is testing the waters for a few races in this year's upcoming elections. It's reported Kennedy has hired Virginia-based North Star Opinion Research to poll the races for governor, attorney general, and if there is a US Senate special election in 2016.
More
John Kennedy, state treasurer, 2015 elections, Louisiana
---
Next Entry