Posted on 12/7/2018 11:23:00 AM.
St. Tammany Parish has been awarded a $25 million BUILD grant to widen I-12. The widening is needed due to unsafe conditions and bottlenecks along a 3.8 mile stretch and comes after four fatalities over Memorial Day weekend this year. St. Tammany Parish President Pat Brister said officials worked extremely hard to secure the grant.
More
St. Tammany, I12, US DOT, Pat Brister
---
Posted on 10/18/2018 12:25:00 PM.
Governor Edwards says the state is putting an additional $7 million into prisoner rehabilitation and education programs. Edwards says the funding comes from the savings the state has seen since reforming its criminal justice system last year and the dollars should have an impact.
More
Gov. John Bel Edwards, Criminal Justice Reform, Orleans Parish, Caddo Parish, East Baton Rouge, St. Tammany, Jefferson Parish
---
Posted on 9/30/2018 6:03:00 AM.
Monday, the U.S. Supreme Court hears oral arguments in the case of a St. Tammany man who is protesting the U-S Fish and Wildlife Service designation that a portion of his land is off limits for unfettered development due to its importance to the endangered dusky gopher frog.
More
St. Tammany, frogs, dusky gopher frog, Louisiana, 2018, Wildlife and Fisheries, Dane Ciolino, US Supreme Court
---
Posted on 9/14/2018 2:29:00 AM.
The U.S. Supreme Court will hear the appeal of a St. Tammany man who says the U.S. Wildlife and Fisheries is illegally blocking him from developing his property on the Mississippi border. The site has been designated a critical habitat for the dusky gopher frog.
But the property owner's lawyer, Mark Miller, says it's a government overreach, because the frogs don't actually live there.
More
St. Tammany, frogs, dusky gopher frog, Louisiana, 2018, Wildlife and Fisheries, Mark Miller, Collette Adkins
---
Posted on 3/7/2018 12:41:00 PM.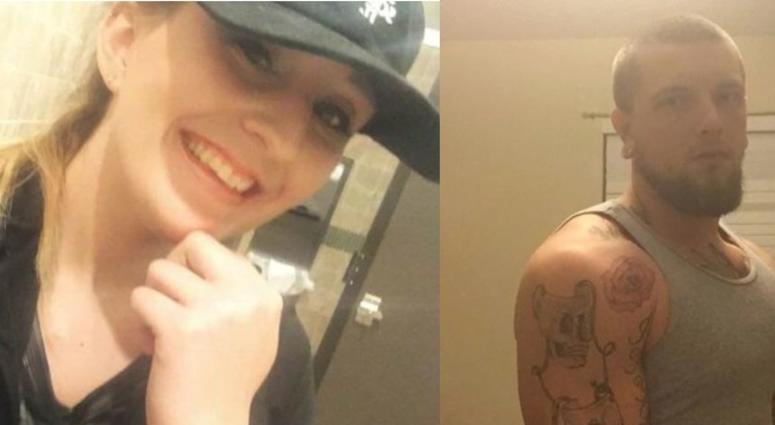 St. Tammany Sheriff Randy Smith provided more details on the arrest of four people who are connected to the deaths of Raegan Day and Dustin Hartline. They were found in a Camaro submerged in water near the East Pearl River Boat Launch on Monday. The coroner says both were shot in the head.
Double murder, St. Tammany, Raegan Day, Dustin Hartline
---
Posted on 5/28/2017 1:51:00 PM.
The St. Tammany Sheriff's office says just before 11 a.m. on Sunday two men who jumped out of a plane hit the ground very hard at the Royal Golf Course in Slidell.
Authorities say a skydiving instructor and trainee were performing a tandem jump. For some unknown reason, the instructor lost consciousness shortly after jumping out of the airplane.
skydiving, St. Tammany, Royal Golf Course, Slidell, Sheriff Randy Smith
---
Posted on 9/28/2016 7:09:00 AM.
Authorities in St. Tammany parish are asking for the public's help in identifying a mutilated body that was dumped on Highway 90 near the Rigolets. Police say the murder victim was found in late July, and they believe the victim may have been a transient with ties to Biloxi. Coroner Dr. Charles Preston says the autopsy results were gruesome.
More
Dr. Charles Preston, Sheriff Randy Smith, St. Tammany
---
Posted on 4/20/2016 11:49:00 AM.
Two people have died after a mosquito-abatement airplane crashed in the woods near the Slidell City Airport last night. Slidell Police Sgt. Daniel Seuzeneau says two planes were finishing up their rounds and landing at the airport when one plane began flipping, struck a power line, and went down into a wooded area.
More
plane crash, Slidell Police Department, St. Tammany, Daniel Seuzeneau, Wayne Fisher, Donald Pechon
---
Posted on 4/18/2016 6:02:00 AM.
Former-St. Tammany Parish District Attorney, Walter Reed, federal corruption trial begins today at a US courthouse in New Orleans today. Reed faces 19 counts of conspiracy, money laundering, and fraud. Legal analyst Tim Meche says Reed could spend a lot of time behind bars if convicted.
More
Walter Reed, Tim Meche, St. Tammany
---
Posted on 7/27/2015 1:07:00 PM.
The St. Tammany Parish Sheriff's office says they've arrested 15 suspects as part of a major heroin bust.
Sheriff Jack Strain says an extensive 14 month investigation resulted in arrests in both St. Tammany and Tangiaphoa Parishes.
St. Tammany, heroin bust, Jack Strain
---
Next Entry