Posted on 12/9/2016 10:03:00 AM.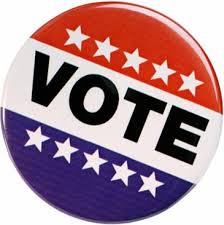 The election cycle finally comes to an end tomorrow in Louisiana, and voter turnout is expected to be much lower than in November. Secretary of State Tom Schedler says early voter turnout was much lower for the runoff than it was in the general election.
More
Tom Schedler, December runoff, Senate race
---
Posted on 12/9/2016 5:09:00 AM.
President-elect Donald Trump will be in Baton Rouge today to support Republican John Kennedy in the US Senate race. The visit comes after Trump and Vice President-elect Mike Pence endorsed the State Treasurer. Kennedy says he's humbled by Mr. Trump's visit.
More
Donald Trump, John Kennedy, Foster Campbell, Senate race
---
Posted on 12/6/2016 5:26:00 AM.
In a new ad, Governor John Bel Edwards asks residents to vote for Democrat Foster Campbell in Saturday's US Senate race. In the 30-second spot, Edwards says Campbell could be the deciding vote against substantial cuts to social security and Medicare. ULM political science Professor Dr. Joshua Stockley says as popular as the governor is, this ad likely won't do much to help Campbell.
More
Joshua Stockley, Foster Campbell, John Bel Edwards, Senate race
---
Posted on 11/7/2016 5:36:00 AM.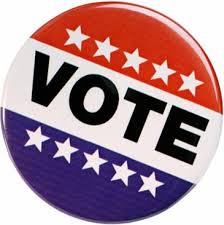 One of the state's top political reporters believes the second runoff spot in the U.S. Senate race will be decided by the black vote. LaPolitics.com publisher Jeremy Alford says Republican Treasurer John Kennedy is expected to finish first on Tuesday and he could face one of two Democrats in the run-off, Foster Campbell or Caroline Fayard, but the black vote is critical to their chances.
More
Jeremy Alford, Senate race, runoff, election 2016
---
Posted on 11/4/2016 11:10:00 AM.
With only a few days left before Election Day, the US Senate candidates are ramping up the campaign ads. Political analyst Bernie Pinsonat says these ads have become more of a nuisance than they are an aid to the voters. He says many of these ads do not even make sense.
More
Bernie Pinsonat, Senate race, campaign ads
---
Posted on 11/4/2016 5:14:00 AM.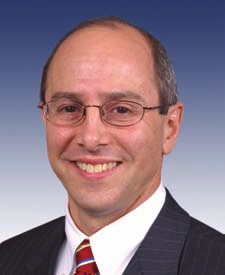 Jefferson Parish Sheriff Newell Normand has endorsed Republican Congressman Charles Boustany in the US Senate race. Political analyst Clancy Dubos says this is one of the more significant endorsements that Boustany has received because Normand is extremely popular in his parish.
More
Newell Normand, Charles Boustany, Senate race
---
Posted on 10/18/2016 11:24:00 AM.
With 24 candidates in the US Senate race, it may come as a surprise that many Louisiana voters struggle to name even one. We asked Louisiana residents if they knew any of the two dozen candidates.
More
Election 2016, Senate race,
---
Posted on 10/7/2016 4:59:00 AM.
Saturday marks one month until election days, and political experts say the US Senate race is tightening in Louisiana. ULM political science professor Dr. John Sutherlin says campaign ads are starting to roll out, but mainly on the Republican side. He says the two major Democrats in the race Caroline Fayard and Foster Campbell are working on get out the vote campaigns.
More
John Sutherlin, Senate race, Election 2016
---
Posted on 9/26/2016 11:06:00 AM.
A new poll shows it's a tight race for the open US Senate seat in Louisiana. John Couvillon, with JMC Analytics and Polling, says five candidates have an opportunity to make the runoff as there's been movement since he surveyed this race in July.
More
John Couvillon, election 2016, Senate race
---
Posted on 9/5/2016 5:28:00 AM.
Labor Day marks the beginning of fall and football season, but it also means the unofficial kick off for election season. In Louisiana, the big statewide race is for US Senate, where there are 24 names on the ballot. Political analyst Clancy Dubos says it's difficult for the candidates to set themselves apart, so message and visibility will be important before the November 8th election day.
More
Clancy Dubos, Election 2016, Senate race
---
Next Entry