Posted on 11/14/2018 3:13:00 PM.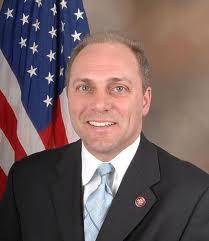 Congressman Steve Scalise will be House Minority Whip for the 116th Congress after winning in a unanimous vote. UL Lafayette Poli Sci Professor Pearson Cross says as the current Majority Whip, it's a role Scalise is very familiar with.
More
Steve Scalise, mid terms, Republican, Democrat, Louisiana, politics, 2018, whip
---
Posted on 10/16/2018 5:14:00 AM.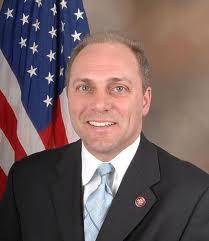 House Majority Whip Steve Scalise says the mid-term election will be a tight one, with record spending and surging voter enthusiasm likely to push the control of Congress to a last second finish. Scalise has been touring the country helping his GOP colleagues in tough re-election campaigns.
More
Steve Scalise, mid terms, Republican, Democrat, Louisiana, politics, 2018
---
Posted on 3/1/2016 4:17:00 AM.

Today is Super Tuesday, so will Louisiana's presidential primary still matter on Saturday, March 5th? Pollster John Couvillon of JMC Analytics says Republican Donald Trump and Democrat Hillary Clinton are in a strong position to receive their party's nomination as people in 12 states will vote today. Couvillon says it's possible the democratic nomination will be sewn up after tonight.
More
Super Tuesday, presidential primary, John Couvillion, Democrat, Republican
---
Posted on 2/1/2016 1:14:00 PM.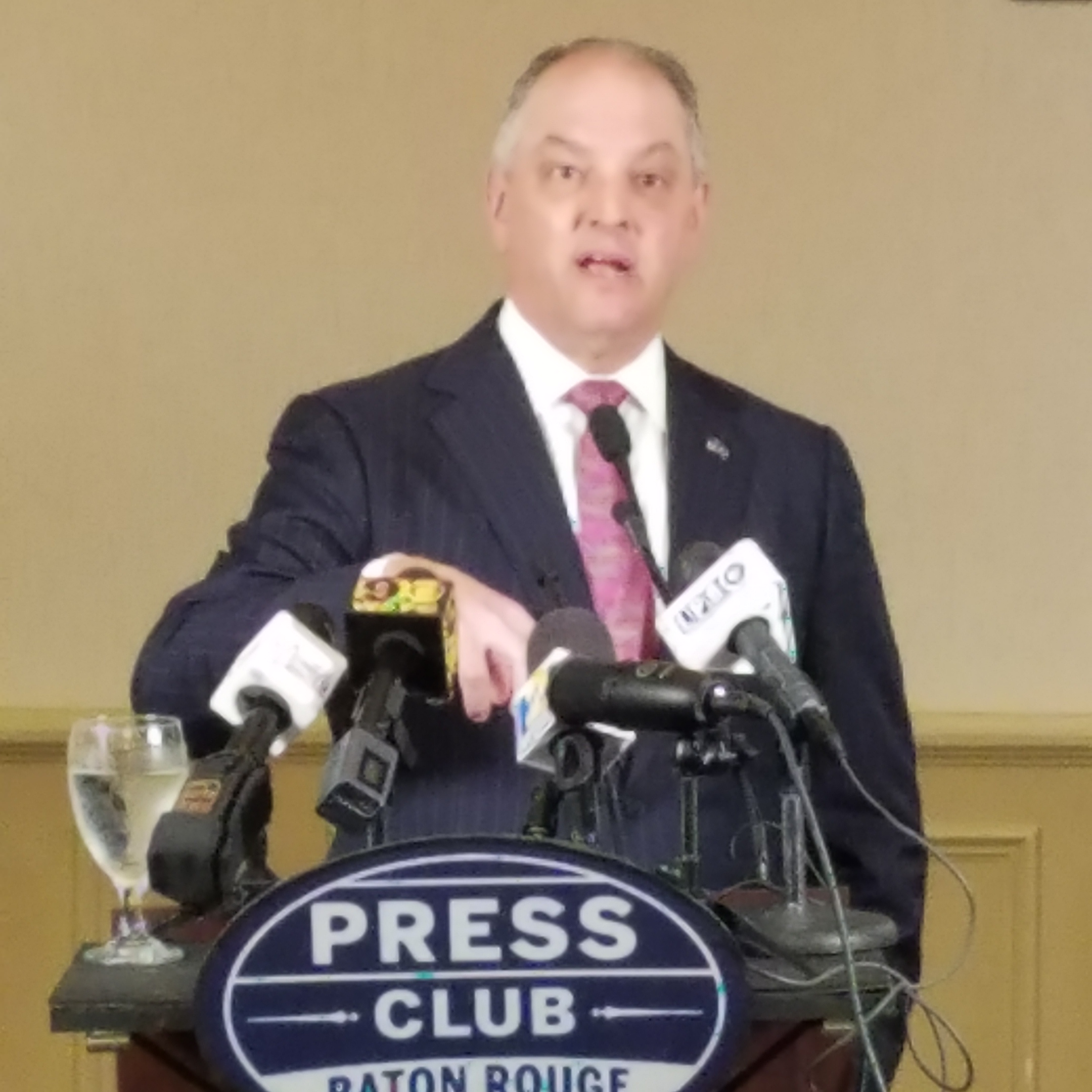 In a bit of a strange twist, Democratic Governor John Bel Edwards is scheduled to attend a Republican legislative retreat today in Lafayette. GOP lawmakers are gathering to discuss plans to deal with the state's budget crisis.
Louisiana, politics, John Bel Edwards, Republican, budget, Pearson Cross
---
Posted on 12/2/2015 3:10:00 AM.

Today begins a three day qualifying period for candidates to sign up and get on the ballot for Louisiana's March 5th Presidential Primary Election. Political Analyst Clancy Dubois says since Louisiana's presidential primary falls a few days after "Super Tuesday," Louisiana will not have a strong say on who the parties will nominate.
More
Clancy Dubos, Presidential Primary, Democrat, Republican, Super Tuesday
---
Posted on 9/1/2015 11:04:00 AM.

The latest Republican presidential polls in Iowa show Governor Bobby Jindal rounding up very little support. A Monmouth University survey shows Jindal receiving one-percent of Iowa Republican caucus goers support, while a Bloomberg/Des Moines Register poll shows him with two-percent.
Bobby Jindal, president, campaign, Republican, Iowa, Bernie Pinsonat
---
Posted on 8/17/2015 11:12:00 AM.
A state district judge has thrown out the lawsuit of a candidate for the State House of Representatives who wanted to be listed as both Democrat and Republican on the ballot. Houma attorney Damon Baldone filed the suit after the Terrebonne Parish registrar of voters listed his party affiliation as "other".
Louisiana, politics, Democrat, Republican, Damon Baldone
---