Posted on 10/19/2017 11:52:00 AM.
NOAA released their winter outlook saying La Nina will dictate a warmer and drier winter in Louisiana for a second year in a row, moving winter weather away from the southeastern U.S. State Climatologist Barry Keim says the weather could be setting up for a repeat of 2011.
More
winter outlook, NOAA, Barry Keim
---
Posted on 8/9/2017 12:25:00 PM.
NOAA has increased its projected total of named storms for this hurricane season. In May, government forecasters predicted 11 to 17 named storms, now they believe we'll see anywhere from 14 to 19 storms. NOAA lead hurricane season forecaster Gerry Bell.
NOAA, hurricanes, storms, Gerry Bell, Louisiana, forecast
---
Posted on 5/25/2017 11:26:00 AM.
NOAA predicts an above average 2017 Atlantic hurricane season with the potential for as many as 17 named storms and a half a dozen hurricanes. Acting administrator Ben Friedman says they are anticipating a weak or nonexistent El Nino, which typically leads to an above normal season.
More
Ben Friedman, NOAA, hurricane season, Atlantic
---
Posted on 11/30/2016 2:09:00 PM.

Today is the last day of the 2016 Atlantic Hurricane Season which was the first one considered "above-normal" for the first time since 2012. This year, there were 15 named storms, including 7 hurricanes – 3 of which were major.
hurricane season, NOAA, Gerry Bell,
---
Posted on 10/27/2016 11:08:00 AM.
Americans ate nearly a pound more seafood in 2015 than in the previous year, according to data from the National Oceanic and Atmospheric Administration. Executive Director of the Louisiana Seafood Promotion and Marketing Board, Karen Profita, believes this follows a national trend towards healthier eating.
More
Karen Profita, NOAA, seafood
---
Posted on 8/15/2016 4:46:00 AM.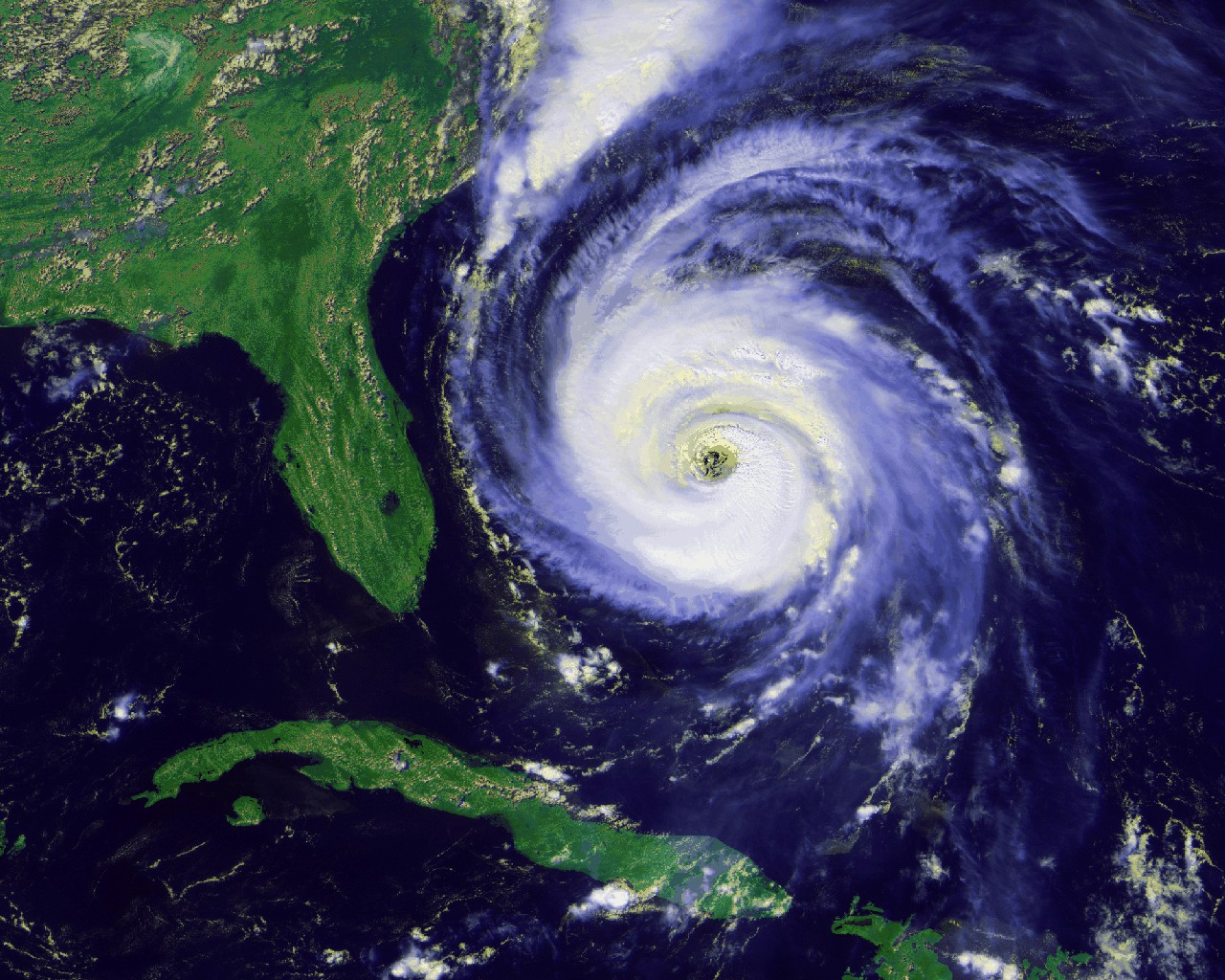 Today we enter what forecasters say is the heart of hurricane season. State climatologist Barry Keim says this period runs from about mid-August until early October. He says this period is when most of the worst hurricanes have hit Louisiana.
More
Barry Keim, NOAA, hurricane season
---
Posted on 8/11/2016 12:37:00 PM.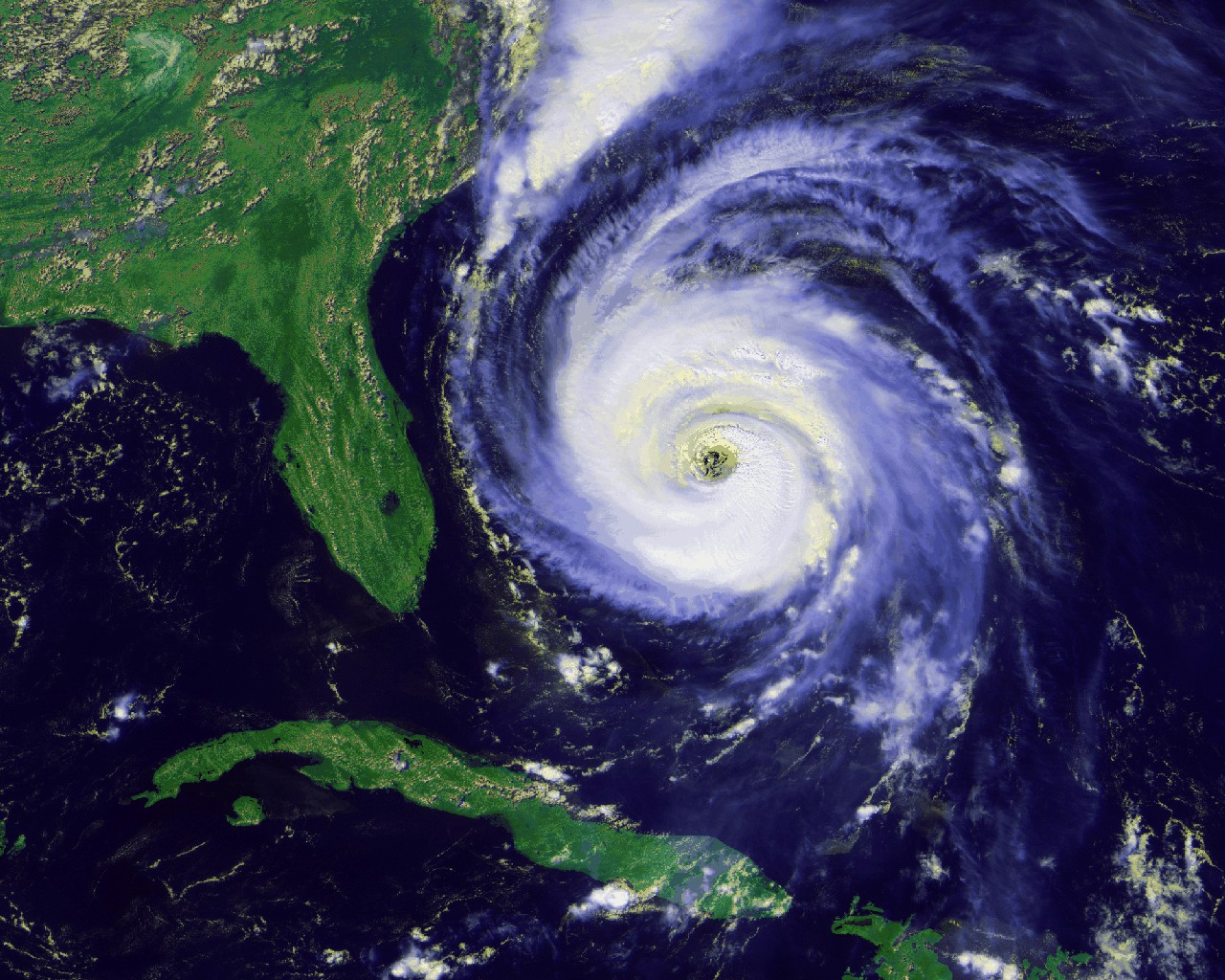 The National Oceanic and Atmospheric Administration has released an updated Atlantic hurricane season outlook, predicting this season is still expected to be the strongest since 2012. NOAA's Lead Seasonal Hurricane Forecaster Dr. Gerry Bell says it will be stronger than what they first predicted in May. And there is a now a 70% chance that.
More
Hurricane season, NOAA, Gerry Bell
---
Posted on 7/13/2016 2:59:00 AM.
NOAA predicts a below-average season for brown shrimp commercial harvests in the western Gulf of Mexico, which is not good news for shrimpers. The 55-year average harvest is around 56 million pounds, and this year's harvest is forecast at less than 40 million pounds. Louisiana Shrimp Association President Acy Cooper says this more bad news for a struggling industry.
More
NOAA, Acy Cooper, brown shrimp
---
Posted on 6/28/2016 11:41:00 AM.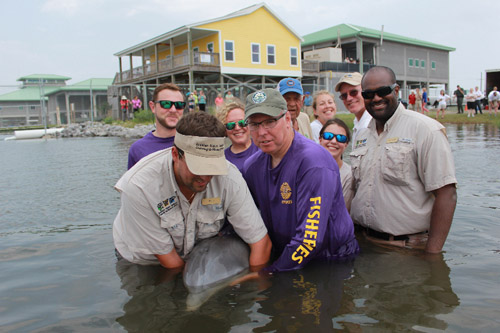 The first Louisiana dolphin to be rescued and released into the wild is thriving. Audubon Nature Institute Stranding and Rescue Coordinator Gabriella Vazquez says the young dolphin was found by the Louisiana Department of Wildlife and Fisheries in October of 2015, stranded on the beach in Grand Isle.
More
dolphin, NOAA, LDWF, Audubon Nature Institute, Gabriella Vazquez
---
Posted on 5/27/2016 12:06:00 PM.
The National Oceanic and Atmosphere Administration has released its 2016 Atlantic Hurricane season forecast. NOAA Administrator Dr. Kathryn Sullivan says there is a 70% chance of 10 to 16 named storms during this season.
More
NOAA, hurricane season, Kathryn Sullivan, El Nino, La Nina, hurricane
---
Next Entry