Posted on 11/14/2017 2:31:00 AM.
Black Friday is next week and retailers are gearing up for a busy shopping season. An October survey from Deloitte found that online holiday shopping is expected to beat in-store sales for the first time.
But LSU Marketing Professor Dan Rice says brick and mortar stores can be still very profitable and retailers will do what they can to get shoppers into their stores.
More
Black Friday, LSU, Dan Rice, online shopping
---
Posted on 11/13/2017 12:07:00 PM.
LSU Athletics Director Joe Alleva says the elimination of a tax break in the GOP tax reform bills could be disastrous for big-time collegiate athletics. LSU and many other schools require donations to purchase tickets to athletic events and Alleva is concerned those donations will go away, if fans can no longer claim 80% of the donation as a tax deduction.
More
LSU, Joe Alleva, GOP tax plan, Tradition Fund, Steve Scalise
---
Posted on 11/11/2017 1:40:00 PM.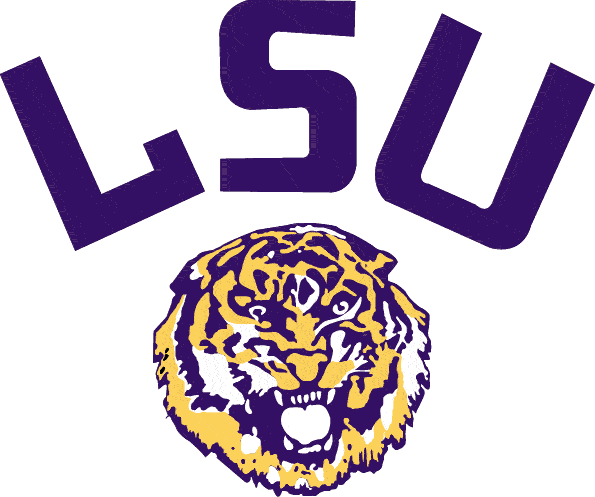 LSU missed on several opportunities in the 1st half and found themselves tied with Arkansas at halftime. But the Tigers capitalized on their chances in the 2nd half to defeat the Razorbacks 33-10.
LSU's two top skill position players had big games. Running back Derrius Guice rushed for 147 yards on 21 carries and three scores. The Tigers are 10-0 when Guice rushes for over 100 yards.
LSU, Arkansas, Derius Guice, Danny Etling, Devin White, DJ Chark
---
Posted on 11/10/2017 11:42:00 AM.
Michelle Southern reporting.
Have you ever wondered who is responsible for painting LSU's Eye of the Tiger in Death Valley? It's LSU graduate Hunter Sexton who is the Sports Turf Manager for Tiger Stadium. He says it's the coolest job ever.
lsu, tiger eye, hunter sexton
---
Posted on 11/4/2017 10:11:00 PM.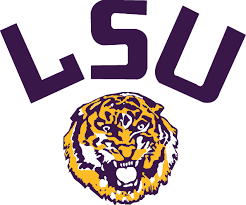 The LSU Tigers did a lot of things well against Alabama on Saturday night in Tuscaloosa, but the Bayou Bengals remain deficient at one position and that's quarterback. Tigers QB Danny Etling had a chance to make some throws down the field, but he did not and LSU lost to the Crimson Tide 24-10.
LSU, Alabama, Danny Etling, Derrius Guice, Darrel Williams
---
Posted on 10/31/2017 2:04:00 AM.
Michelle Southern reporting.
LSU might be a big underdog headed into a date with top-ranked Alabama in Bryant–Denny Stadium Saturday, but that would never stop Tiger fans from traveling to watch it unfold. Barrett Elder with Tuscaloosa Tourism and Sports says LSU/Alabama games are invariably exciting.
LSU, Alabama, Barrett Elder, Tuscaloosa, Bryant-Denny Stadium
---
Posted on 10/24/2017 11:51:00 AM.
Most LSU fans will root for the Houston Astros in the World Series, which starts tonight in Los Angeles. The Stros starting third baseman is former LSU standout Alex Bregman. Bregman recently said LSU prepared him for this moment, something LSU baseball coach Paul Maineri says doesn't surprise him.
More
Alex Bregman, Paul Maineri, LSU, Houston Astros, World Series
---
Posted on 10/21/2017 9:11:00 PM.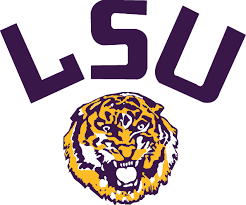 By Jeff Palermo
The 24th ranked LSU Tigers knew they had a chance to get their ground game on track against Ole Miss. Derrius Guice was returning to full health and the Rebels are poor against the run. That hope became a reality in Oxford as Guice rushed for 276 yards and one TD to help the Tigers secure a 40-24 victory against Ole Miss.
LSU, Ole Miss, Derrius Guice, Danny Etling,
---
Posted on 10/17/2017 3:00:00 AM.
The first class of the Louisiana Veteran Entrepreneurship Program has started training military vets to run their own business. State Economic Development Secretary Don Pierson says the class helps veterans wanting to go into business, by taking online classes and boot camp training on the LSU campus.
veterans, lsu, Don Pierson,
---
Posted on 10/14/2017 5:06:00 PM.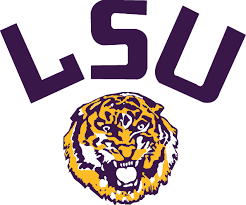 Not sure what nickname they'll give this latest chapter of the LSU-Auburn series, but it goes down as the largest come from behind win in Tiger Stadium since 1949. Down 20-0, the Tigers roar back for a 27-23 upset win over 10th ranked Auburn.
LSU, Auburn, Connor Culp, Russell Gage, come from behind win
---
Next Entry