Posted on 6/24/2017 4:52:00 PM.
By Jeff Palermo
For the first time since 2009, the LSU Tigers will play in the championship series of the CWS after a dominating 6-1 victory over Oregon State. Caleb Gilbert was terrific on the mound and the Tigers hit three home runs.
LSU, Oregon State, Michael Papierski, Kramer Robertson, Beau Jordan, Caleb Gilbert
---
Posted on 6/12/2017 1:37:00 AM.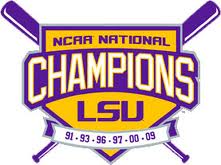 By Jeff Palermo
For the 18th time in program history the LSU Tigers are heading to the College World Series after defeating SEC rival Mississippi State 14-4 in a game that did not end until 1:36 AM.
Senior shortstop Kramer Robertson and sophomore right-handed pitcher Caleb Gilbert were the two big heroes.
LSU Tigers, College World Series, Caleb Gilbert, Kramer Robertson, Cole Freeman, Mississippi State
---
Posted on 5/25/2017 11:30:00 PM.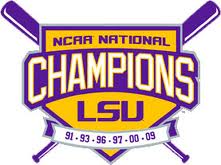 Kentucky's tall right-hander Sean Hjelle came into Thursday night's game as the SEC Pitcher of the Year. But LSU's Alex Lange and the Tiger bats were not intimidated as they scored double digits off one of the best pitchers in college baseball.
LSU scored five runs in the 2nd inning, five more in the 5th inning for a 10-0 victory and a 9th straight victory.
LSU, Alex Lange, Kramer Robertson, Antoine Dulantis, Kentucky, Ben McDonald
---
Posted on 5/24/2017 8:38:00 PM.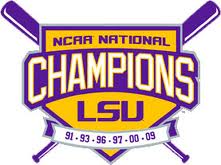 LSU won its 8th straight on Wednesday night with an 7-run victory over the Missouri Tigers in the SEC Tournament. Tigers second baseman Cole Freeman had a huge game as he went 4-for-4 with 4 RBIs and 2 runs scored in a 10-2 victory over Mizzou.
More
LSU, Missouri, Cole Freeman, Caleb Gilbert, Kramer Robertson, Antoine Duplantis
---
Posted on 4/27/2017 9:31:00 PM.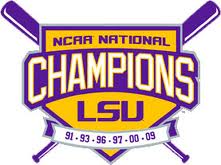 Before the LSU players boarded the bus for Tuscaloosa, they made it known that it's now time for this team to start stacking victories. They lived up to that promise on Thursday with a 8-2 win over Alabama.
The victory improves the Tigers record to 11-8 in the SEC, while the Crimson Tide falls to a hapless 2-17.
Alex Lange, Nick Coomes, Antoine Duplantis, Kramer Robertson
---
Posted on 4/1/2017 4:39:00 PM.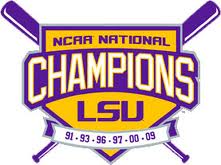 By Jeff Palermo
It was a beautiful day at Alex Box Stadium on Saturday, but Texas A&M stormed back from a 3-0 deficit to beat the Tigers 4-3 in a gut wrenching loss for the Tigers.
All four runs for the Aggies were in the 9th and three of them came off the bat of Walker Pennington, who hit a three-run blast. The Houston native was hitting .189 prior to the home run. It was his second home run of the series.
LSU, Texas A&M, Eric Walker, Kramer Robertson
---
Posted on 6/1/2016 5:41:00 PM.
Several LSU Tigers will experience postseason play for the first time on Friday when the Tigers take on Utah Valley in the NCAA Tournament. Antoine Duplantis, the Jordan twins, Chris Reid, Cole Freeman and Greg Deichmann have never played in a Regional at the Box. Junior shortstop Kramer Robertson says the atmosphere is definitely different.
More
Kramer Robertson, Uttah Valley, LSU, Eric Madsen
---
Posted on 5/28/2016 7:55:00 PM.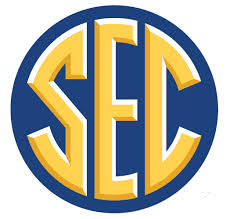 The rally possum must have taken the Memorial Day weekend off. He was no where to be found on Saturday in Hoover, Alabama, as four Florida pitchers struck out 11 LSU hitters in a 1-0 blanking of the Tigers.
LSU, Florida, Caleb Gilbert, Kramer Robertson, SEC Tournament
---
Posted on 4/24/2016 3:49:00 PM.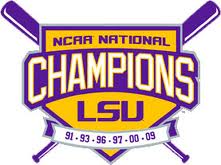 7th ranked LSU avoided a sweep to 11th ranked Mississippi State by belting out two home runs and a dozen hits in an 11-8 win over the Bulldogs on Sunday.
Jake Fraley and Kramer Robertson were the big hitting stars for the Tigers.
LSU, Mississippi State, Kramer Robertson, Bryce Jordan
---
Posted on 4/1/2016 3:04:00 AM.

The 14th ranked LSU Baseball team looks for its first series win in SEC play this weekend as they visit Auburn for a three-game series that starts tonight. The Tigers are 2-and-4 in league play and have lost three of their last four overall. Sophomore right-hander Alex Lange will start tonight on the mound tonight for the Tigers.
More
LSU, Alex Lange, Kramer Robertson, Matt Riser, Southeastern Louisiana University
---
Next Entry