Posted on 1/17/2017 5:44:00 AM.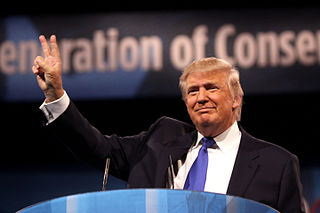 A Gallup poll finds President-elect Donald Trump has a 42% approval rating, the lowest since George W. Bush, who had 59%. ULM Political Science Professor Dr. John Sutherlin says Trump will likely come into office and follow through with his agenda, regardless of what polls say.
More
Gallup, ULM, John Sutherlin, Donald Trump
---
Posted on 12/8/2016 11:33:00 AM.
The two remaining U.S. House races in Louisiana are heating up as the election is only two days away. In the 3rd Congressional District, two Republicans are facing off for the open seat.
More
John Sutherlin, Clay Higgins, Scott Angelle, Marshall Jones, Mike Johnson
---
Posted on 10/7/2016 4:59:00 AM.
Saturday marks one month until election days, and political experts say the US Senate race is tightening in Louisiana. ULM political science professor Dr. John Sutherlin says campaign ads are starting to roll out, but mainly on the Republican side. He says the two major Democrats in the race Caroline Fayard and Foster Campbell are working on get out the vote campaigns.
More
John Sutherlin, Senate race, Election 2016
---
Posted on 6/26/2016 7:44:00 AM.
The second special session is over, but ULM political science professor John Sutherlin says Governor John Bel Edwards won't be taking a breather anytime soon.
More
John Bel Edwards, John Sutherlin, budget, infrastructure
---
Posted on 6/25/2015 3:25:00 AM.
There are many people who do not think Governor Bobby Jindal has much of a chance to win the Republican Presidental nomination, but ULM Political Science Professor John Sutherlin says Jindal can emerge as one of the favorites.
Bobby Jindal, President, John Sutherlin, ULM
---