Posted on 12/6/2018 5:44:00 PM.
Former President of the Shaw Group Jim Bernhard says he is ready to back the loan needed to build a new bridge across the Mississippi River this morning on AM Baton Rouge. He says there is much infrastructure work that needs to be done prior to the bridge being built.
Jim Bernhard, Bernhard Captial Partners, new Mississippi River bridge
---
Posted on 7/30/2018 3:27:00 AM.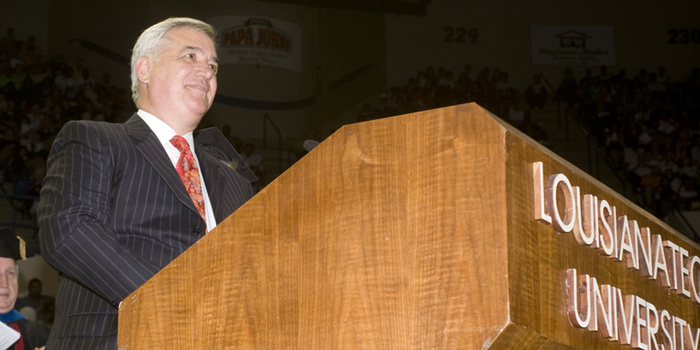 Jim Bernhard rumors are swirling again as LaPolitics.com reports the former Shaw Group CEO is considering a run for the governor's mansion in 2019.
Bernhard now operates energy investment firm Bernhard Capital Partners. LaPolitics.com Publisher Jeremy Alford says Bernhard has the capital on hand to make it a competitive race.
More
Jim Bernhard, Jeremy Alford, John Bel Edwards, Ralph Abraham
---
Posted on 9/21/2015 4:27:00 AM.
Michelle Southern reporting.
Democratic Presidential candidate Hillary Clinton makes a campaign fundraising stop in Baton Rouge today. UL-Lafayette Political Science Professor Pearson Cross says it's been a rough few weeks for the former Secretary of State because of an email scandal.
hillary clinton, baton rouge, pearson cross, jim bernhard
---