Posted on 9/14/2017 3:15:00 AM.
The Oil and Gas Industry is helping with recovery efforts in Texas in the wake of Hurricane Harvey. President of the Louisiana Mid-Continent Oil and Gas Association Chris John says when Harvey hit, it knocked about 12-percent of the refining capacity for this nation offline. He says when times are tough, the oil and gas sector steps up to the plate.
More
oil and gas, Louisiana Mid-Continent Oil and Gas Association, Chris John, Hurricane Harvey
---
Posted on 9/8/2017 5:21:00 AM.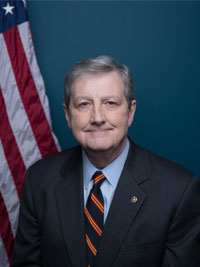 Both of Louisiana's US Senators voted to appropriate $15 billion in disaster aid for victims of Harvey, which nearly doubles what President Donald Trump requested. Junior Senator John Kennedy says this federal funding will help our neighbors grapple with the destruction Harvey left behind.
More
John Kennedy, Hurricane Harvey, FEMA, disaster aid,
---
Posted on 9/6/2017 5:30:00 AM.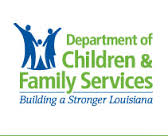 Hurricane Harvey survivors sheltering in Louisiana are heading back home, as the Department of Children and Family Services is closing the shelters in both Shreveport and Alexandria. Secretary Marketa Garner Walters says Texas authorities are ready to welcome residents back to the Lone Star State.
More
Marketa Garner Walters, DCFS, Hurricane Harvey, shelter
---
Posted on 9/5/2017 1:04:00 AM.
Relief efforts are ongoing amid the devastation left by Hurricane Harvey, and many are asking how they can help those affected. Chairman of the Board for the Greater Baton Rouge Red Cross, Desiree Lemoine says donating money is the easiest way to give because the Red Cross can buy in bulk.
More
Desiree Lemoine, Red Cross, Hurricane Harvey,
---
Posted on 8/29/2017 3:49:00 AM.
Today marks 12 years since Hurricane Katrina made landfall in Louisiana, and Texans are facing a similar situation now with Harvey. State climatologist Barry Keim says both made landfall as a major hurricane, but Katrina reached Category 5 strength in the Gulf and weakened, while Harvey continued to strengthen until landfall. He says that worsened Katrina's storm surge.
More
Barry Keim, Hurricane Katrina, Hurricane Harvey,
---
Posted on 8/25/2017 11:55:00 AM.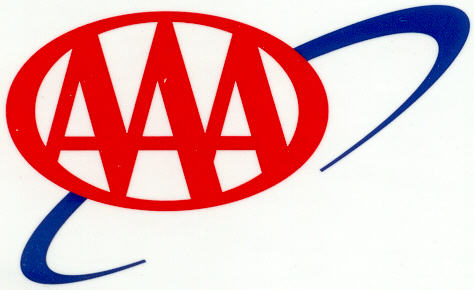 Hurricane Harvey is expected to push prices up at the pump. Don Redman with AAA says refineries shut down for the storm, which could drive up gasoline prices.

"I think at least in the short term until this storm dissipates, we could see prices spike potentially as high as 10 cents from where they are currently," Redman said.
Don Redman, AAA, gas prices, Hurricane Harvey
---
Posted on 8/24/2017 1:32:00 PM.
Governor John Bel Edwards has declared a state of emergency in Louisiana as the state prepares for potential impacts from Hurricane Harvey. Extensive rainfall is the major concern as the storm is expected to linger and possibly turn towards Louisiana next week. Edwards says citizens need to prepare as well.
More
Governor John Bel Edwards, state of emergency, Hurricane Harvey
---