Posted on 12/10/2016 11:22:00 PM.
The 2016 federal elections are over now that Louisiana has wrapped things up with Saturday's runoff. Republican State Treasurer John Kennedy will be the new US Senator. He had this to say today when addressing supporters following his victory.
election 2016, john kennedy, clay higgins, mike johnson, john bel edwards, louisiana
---
Posted on 12/2/2016 3:35:00 AM.
Early voting ends tomorrow and turnout has been lower than expected. Secretary of State Tom Schedler says we're seeing about 22,000 voters at the polls a day during this early voting week, down 10,000 a day from the primary. He says that doesn't mean things can't pick up today and tomorrow.
More
election 2016, early voting, Tom Schedler, runoff
---
Posted on 12/2/2016 2:37:00 AM.
Vice President-elect Mike Pence will be in New Orleans tomorrow hosting a get-out-the vote rally to spotlight the U.S. Senate race. Louisiana Republican Party Chairman Roger Villere says Pence will voters to head to the polls on December 10th and cast their ballot for Republican Treasurer John Kennedy.
More
Election 2016, Mike Pence, Stephan Handwerk, Roger Villere
---
Posted on 11/28/2016 4:32:00 AM.
Early voting is underway and Election Day is less than two weeks away, so candidates are campaigning in full swing. UL-Lafayette Political Science Professor Pearson Cross says now is the time for a dash to the finish line.
More
election 2016, early voting, Pearson Cross
---
Posted on 11/21/2016 5:29:00 AM.
A survey from a national polling firm on the 2016 runoffs in Louisiana predicts winners. Pollster Robert Cahaly with the Trafalgar Group says some national pollsters thought Democratic Governor John Bel Edwards victory last year meant Democrat Foster Campbell had a shot
in the US Senate runoff. But he says there were unusual circumstances surrounding that election.

Robert Cahaly, the Trafalgar Group, election 2016
---
Posted on 11/14/2016 11:17:00 AM.
A couple of key endorsements were announced today in Louisiana runoff elections. Congressman John Fleming says he endorses Republican Mike Johnson in the race for the seat he is leaving after 8 years. Political analyst Bernie Pinsonat isn't surprised the Republican Congressmen
More
Bernie Pinsonat, runoff, election 2016
---
Posted on 11/11/2016 3:33:00 AM.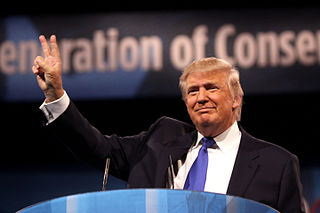 President-elect Donald Trump was elected to the White House partly because of his hard stance against illegal immigration. LSU Assistant Professor of Immigration Law Lauren Aronson anticipates Trump will issue an executive order that gives local law enforcement officers the ability to contact federal authorities when they come across illegal immigrants.
More
election 2016, Donald Trump, immigration, Lauren Aronson
---
Posted on 11/10/2016 12:08:00 PM.
Reports have surfaced that former Governor Bobby Jindal is being considered for President-elect Trump's Secretary of Health and Human Services. Jindal was very critical of Trump when he was also running for president. LSU Political Communications Professor Martin Johnson says after dropping out of the race, Jindal publicly supported Trump.
More
election 2016, Donald Trump, Bobby Jindal, Martin Johnson
---
Posted on 11/10/2016 11:08:00 AM.
Co-Chairman of the Louisiana Donald Trump for President Campaign says our state will have a friend in the White House. Eric Skrmetta, also a member of the Public Service Commission, says Trump was quick to visit Louisiana after the floods.
More
election 2016, Donald Trump, Eric Skrmetta
---
Posted on 11/9/2016 11:16:00 AM.
Constitutional amendment number two was shot down in last night's election. The proposal would have given tuition autonomy to colleges and universities, rather than the legislature. Higher Education Commissioner Joe Rallo says its clear voters don't want to see tuition go up, but he says he doesn't think they're opposed to funding higher ed. He believes the public wants to see colleges and universities funded at the level they used to be.
More
Joe Rallo, higher education, constitutional amendment, election 2016
---
Next Entry