Posted on 8/7/2018 11:50:00 AM.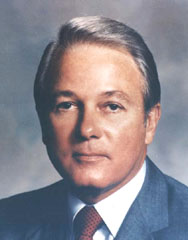 Edwin Edwards turned 91 Tuesday. The former four-term governor says he's in good spirits and health, and looking forward to spending many more years with wife, 39-year-old Trina Edwards and their five-year-old son Eli. Edwards says he couldn't have asked for a better way to start his birthday morning.
Edwards says he couldn't have asked for a better way to start the morning.
Edwin Edwards, Trina Edwards, Birthday
---
Posted on 5/21/2018 4:16:00 AM.
Today is the funeral service for former First Lady Elaine Edwards, the onetime US Senator, actress, seamstress, and wife of Edwin Edwards. Elaine married Edwin in 1949, remaining married for 40 years, and three terms of her husband's governorship. Biographer Leo Honeycutt says a life in politics wasn't exactly what she had in mind.More
Elaine Edwards, funeral, Leo Honeycutt, First Lady, Edwin Edwards
---
Posted on 3/15/2018 5:58:00 PM.
Saints and Pelicans owner Tom Benson has passed away at the age of 90. Benson bought the Saints in 1985 after building a car dealership and real estate empire that started in San Antonio, and expanded to his hometown of New Orleans.
More
Tom Benson, Saints, NFL, obituary, Edwin Edwards, John Bel Edwards
---
Posted on 10/24/2017 4:38:00 AM.
Today is the 30th anniversary of the historic 1987 gubernatorial election where Democrat Buddy Roemer was elected governor when fellow Democrat Edwin Edwards conceded after finishing second in the primary. Roemer received 34% of the vote in the primary and Edwards garnered 28%.
More
1987 gubernatorial election, Buddy Roemer, Edwin Edwards
---
Posted on 8/24/2017 4:23:00 AM.
Twenty-five years ago today one of the most destructive hurricanes in U.S. history made landfall in Florida and then crossed the Gulf of Mexico and made landfall near Morgan City. Former WAFB Meteorologist Mike Graham was working at the Baton Rouge TV station and remembers the anxiety as the storm took aim on Louisiana
.
Hurricane Andrew, Edwin Edwards, Georgia H.W. Bush, Louisiana, St. Mary Parish, WAFB, Mike Graham
---
Posted on 8/7/2017 3:29:00 AM.
Today is the 90th birthday of former four-term Governor Edwin Edwards and he's still going strong. During an appearance on Talk Louisiana, Edwards credits his long life to good genes, as two of his grandparents lived to be over 100-years-old. The Silver Fox says he's lived a blessed and wonderful life.
More
Edwin Edwards, birthday, former governor, 90
---
Posted on 12/13/2016 1:51:00 PM.
Michelle Southern reporting.
Former Governor Edwin Edwards is in the hospital with another bout of pneumonia. His wife Trina says that the 89-year-old has been having trouble with this infection for a while. She says it seems every winter about this time Edwards comes down with it.
edwin edwards, trina edwards, hospital
---
Posted on 8/7/2016 9:26:00 AM.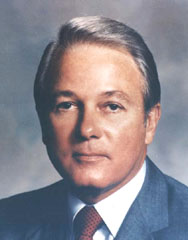 Former four-term governor Edwin Edwards says he is well on his way to becoming the oldest governor of Louisiana, as he turned 89-years-old on Sunday. Edwards's youngest son Eli just turned 3, and he says it's given him a chance to be a better father than he was to his first four children. He has some advice for young fathers.
More
Edwin Edwards, governor, Louisiana
---
Posted on 5/16/2016 12:36:00 PM.
Former Lt. Governor Bobby Freeman has died. His family says Freeman passed away this morning after suffering an aneurysm last week. He was 82-years-old. The St. Martinville native served as Lt. Governor from 1980-88. Edwin Edwards was the governor during Freeman's second term, and the former governor says Freeman was a very energetic man.
More
Bobby Freeman, Edwin Edwards, Lt. Governor
---
Posted on 1/18/2016 4:39:00 PM.
Visitat
ion is Tuesday for former state legislator and ex-mayor of Marksville, Raymond Labo
rde, who passed away Sunday at the age of 88. Former governor Edwin Edwards grew up with Laborde in Marksville and says Laborde was an influential lawmaker during his 20 years in the state legislature
.
More
Raymond Laborde, Marksville, Edwin Edwards
---
Next Entry