Posted on 1/1/2018 3:23:00 PM.
A tough finish to the 2017 season for the LSU Tigers as Notre Dame backup Quarterback Ian Book connected with Miles Boykin on a 55-yard touchdown pass play to give Notre Dame a 21-17 victory over the Bayou Bengals. Boykin made a spectacular catch with two LSU defenders near him and broke away from CB Donte Jackson and safety John Battle and walked into the end zone.
More
LSU, Notre Dame, Danny Etling, Derrius Guice, Donte Jackson
---
Posted on 11/4/2017 10:11:00 PM.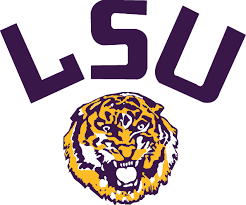 The LSU Tigers did a lot of things well against Alabama on Saturday night in Tuscaloosa, but the Bayou Bengals remain deficient at one position and that's quarterback. Tigers QB Danny Etling had a chance to make some throws down the field, but he did not and LSU lost to the Crimson Tide 24-10.
LSU, Alabama, Danny Etling, Derrius Guice, Darrel Williams
---
Posted on 10/21/2017 9:11:00 PM.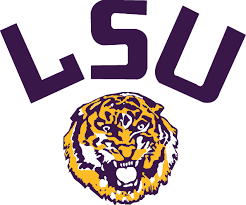 By Jeff Palermo
The 24th ranked LSU Tigers knew they had a chance to get their ground game on track against Ole Miss. Derrius Guice was returning to full health and the Rebels are poor against the run. That hope became a reality in Oxford as Guice rushed for 276 yards and one TD to help the Tigers secure a 40-24 victory against Ole Miss.
LSU, Ole Miss, Derrius Guice, Danny Etling,
---
Posted on 9/16/2017 8:31:00 PM.
By Jeff Palermo
1999 was the last time LSU lost to Mississippi State in Starkville. The beat down the Tigers suffered to the Bulldogs on Saturday night will be remembered for that long and then some. State completely dominated LSU, handing the Tigers their first loss of the season with a 37-7 defeat.
LSU, Mississippi State, Nick Fitzgerald, Danny Etling, Derrius Guice,
---
Posted on 7/9/2017 2:30:00 PM.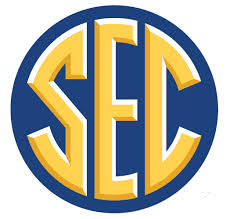 LSU Football Coach Ed Orgeron returns to SEC Football Media Day on Monday in Hoover, Alabama. Orgeron's last appearance was in 2007 as the head coach of Ole Miss. The Rebels went 3-9 that year and Orgeron was fired. Tiger Rag Editor Cody Worsham says Coach O will be asked numerous times today how he's changed as a coach.
LSU, SEC Media Days, Ed Orgeron, Derrius Guice, Matt Canada
---
Posted on 11/12/2016 9:22:00 PM.
LSU's Derrius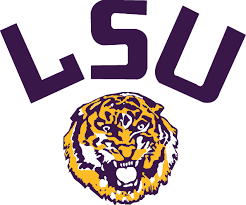 Guice rushed for 252 yards and two touchdowns and Leonard Fournette scored three touchdowns in a solid 38-10 win over Arkansas.
The Tigers showed no signs of a hangover from the Alabama loss, as LSU scored on its first possession, a 9-play, 75-yard drive that ended with a Fournette 5-yard TD run.
More
LSU, Arkansas, Leonard Foutnette, Derrius Guice
---
Posted on 10/3/2016 5:26:00 PM.
The LSU Tigers easily passed their first test with interim head coach Ed Orgeron at the helm, what will he do for an encore? The Tigers had over 600 yards of total offense against Missouri, but the opponent this Saturday, Florida, has much more talent. Orgeron says offensive coordinator Steve Ensminger will have a good game plan.
More
LSU, LSU football, Ed Orgeron, Steve Ensminger, Derrius Guice, Leonard Fournette
---
Posted on 9/30/2016 7:06:00 AM.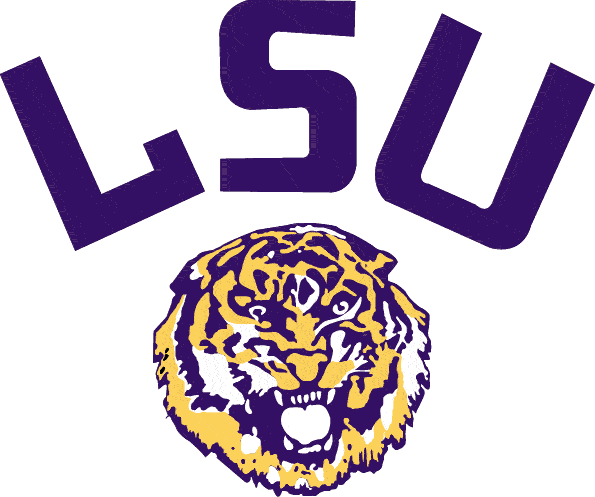 By Jeff Palermo
Is it the start of something new or are the next nine games just a transitional period? LaRose native Ed Orgeron will lead the Tigers on the field on Saturday night as they host the Missouri Tigers.
Orgeron has said he plans to open up the offense and new offensive coordinator Steve Ensminger has said he wants the play calling to be less predictable.
LSU, Missouri, Leonard Fournette, Drew Lock, J'Mon Moore, Derrius Guice
---
Posted on 9/10/2016 10:28:00 PM.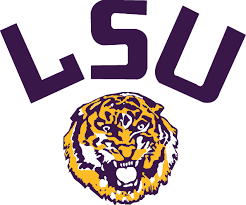 Brandon Harris was benched and Danny Etling provided the spark the Tigers needed, leading LSU to a 34-13 win over Jacksonville State on Saturday night in Tiger Stadium.
How it happened: LSU started very slow, 12 total yards in the 1st quarter. After two series, Coach Les Miles decided to sit Brandon Harris in favor of Danny Etling. The transfer from Purdue produced an immediate spark, throwing a 46-yard touchdown pass to tight end DeSean Smith.
More
LSU, Jacksonville State, Danny Etling, Brandon Harris, Derrius Guice
---
Posted on 2/4/2015 12:14:00 PM.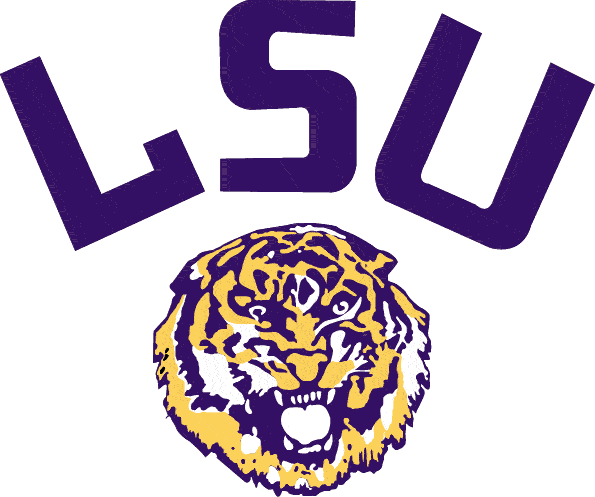 LSU's 2015 recruiting class is loaded with four and five-star offensive linemen. Tiger Rag Associate Editor James Moran says the Tigers signed two of the best offensive linemen in Texas, Toby Weathersby and Maea Teuhema, plus a couple of other out-of-state prospects that were heavily recruited by other schools
.
LSU, Tiger Rag, recruiting class, Derrius Guice, Nick Brossette, Xavier Lewis, Donte Jackson, Kevin Tolliver, George Brown
---
Next Entry