Posted on 11/30/2018 4:14:00 AM.
Good news for the thousands of motorists who use the Sunshine Bridge in St. James Parish. The bridge was closed last month for repairs after a barge hit the structure, but after testing and inspections, it will be partially reopened tomorrow. DOTD spokesperson Rodney Mallett said this comes after crews have been working around the clock on repairs.
More
Sunshine Bridge, Donaldsonville, Sorrento, DOTD, St. James
---
Posted on 10/16/2018 1:26:00 PM.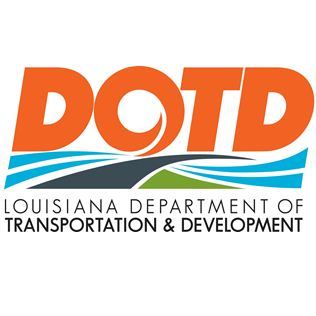 Bad news for those who use the Sunshine Bridge at Donaldsonville. Transportation officials say the highway that links both sides of Ascension Parish will be closed for weeks, because extensive repairs are needed after a crane barge hit the structure. Donaldsonville Mayor Leroy Sullivan understands the frustration.
Sunshine Bridge, DOTD, LeRoy Sullivan, Donaldsonville, barge crane
---
Posted on 10/15/2018 11:48:00 AM.
State transportation officials said Monday afternoon that the damaged Sunshine Bridge in St. James Parish will be closed for months. It's been closed since Friday morning when a barge with a large crane, slammed into the 54-year-old bridge causing extensive damage.
More
Sunshine Bridge, Donaldsonville, Sorrento, DOTD
---
Posted on 8/28/2018 2:32:00 AM.
The department of transportation is preparing to widen Interstate 10 in Baton Rouge to three lanes, which will require the state to buy at least 17 homes and four businesses.

"There are a small number of businesses and a small number of homes that will be given that option to be relocated, with a very small number that will be required," said state Transportation Secretary Shawn Wilson.
More
I-10, I-10 expansion, construction, DOTD, Shawn Wilson, Louisiana, Baton Rouge, 2018
---
Posted on 5/18/2018 5:30:00 AM.
The Louisiana Department of Transportation and Development is reporting an emergency roadwork project on the new Mississippi River Bridge. The Eastbound inside lane will be closed from Friday at 7 p.m. to noon on Sunday. The Westbound inside lane will be closed from 9:30 P.M. Friday to 9:30 A.M. Saturday. Rodney Mallett is with DOTD.
DOTD, Mississippi River Bridge, Roadwork
---
Posted on 4/1/2018 1:44:00 AM.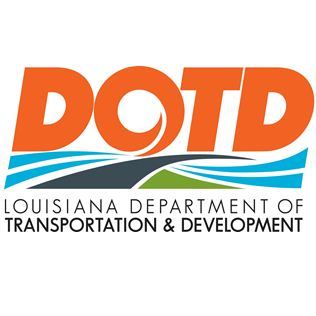 Work has begun on a major road and bridge renovation project on Interstate 10 from LA 347, the Atchafalaya Basin Bridge to LA 77 in Grosse Tete, just west of Baton Rouge. Construction will run day and night to have the project finished by June 2019. DOTD spokesperson Rodney Mallet says a lot of work needs to be done.
More
Baton Rouge, DOTD, Grosse Tette, Atchafalaya Basin Bridge
---
Posted on 3/2/2018 5:17:00 AM.

Four months of construction work will begin Saturday on the I-10 bridge in Lake Charles. DOTD spokesman Rodney Mallet says 8.5 million dollar project will initially close the inside eastbound lane so crews can replace expansion joints on the nearly 60-year-old structure.

More
DOTD, Rodney Mallet, road work, I-10, I-210, Lake Charles
---
Posted on 2/6/2018 4:00:00 AM.
President Trump has asked Congress to pass a one-point-five-trillion-dollar infrastructure funding bill. But will Louisiana see any of those dollars if it passes? State Transportation Secretary Shawn Wilson is worried because Louisiana doesn't have enough state transportation dollars for new projects to receive the federal transportation dollars they are willing to match.
More
DOTD, Sec. Shawn Wilson, federal matching dollars
---
Posted on 1/17/2018 11:09:00 AM.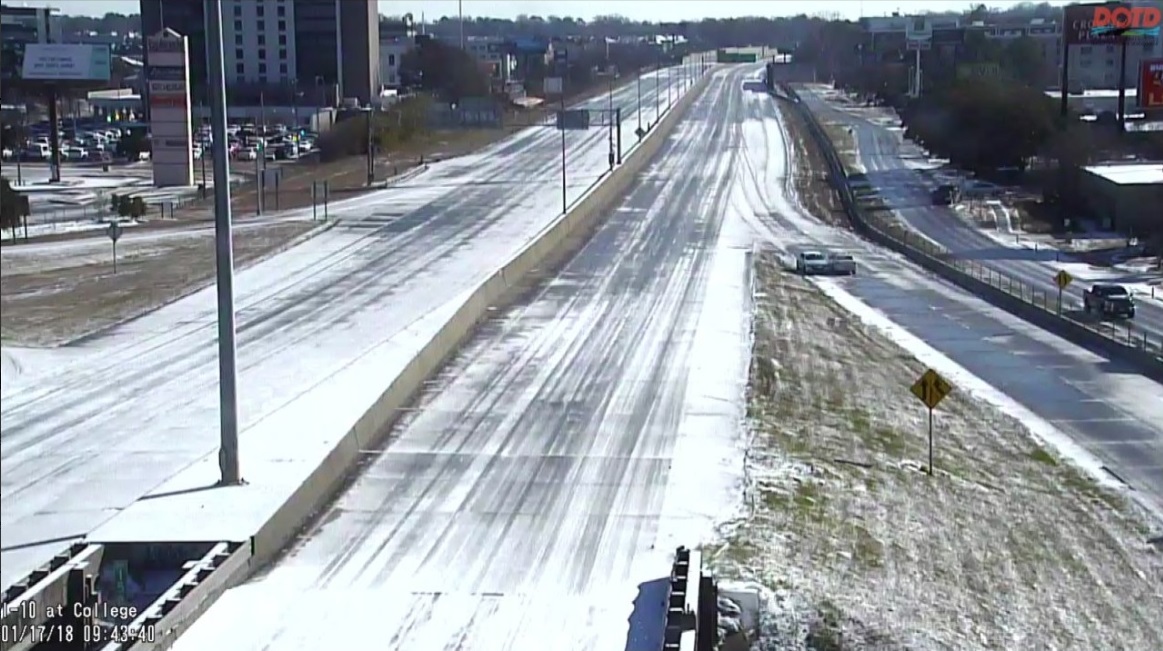 Needless to say the icy road conditions are something Louisianians are not familiar with, but there are still motorists out who are required to be at work. State Police Senior Trooper Bryan Lee says based on the number of crashes they saw in a short period of time this morning, plenty of people can't handle a vehicle on the ice. (pictured is I-10 in Baton Rouge @ College Dr.)
bryan lee, rodney mallett, ice, dotd, state police
---
Posted on 1/3/2018 3:00:00 AM.
The toll rate on the LA Highway 1 bridge at Leeville in LaFourche Parish went up as much as 25% on January 1st for vehicles to access Port Fourchon and Grand Isle. The scheduled increased is mandated as part of the bond agreement when the bridge was constructed in 2009.
Leeville bridge, LA1, DOTD
---
Next Entry