Posted on 5/19/2018 4:42:00 AM.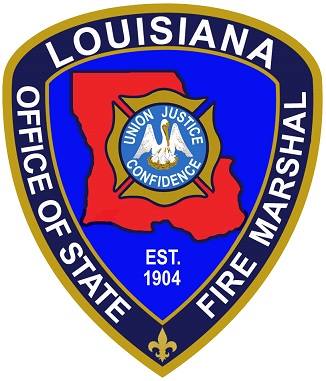 Summertime is the most active season for door-to-door sales, and State Fire Marshal Butch Browning reminds everyone to be wary of home security sales fraud. Dale Meredith of Cottonport recounted his story of how a salesman saw the ADT sign outside his home, and proceeded to impersonate an ADT official who claimed to be there to replace his panel. After coming in to take a look around the house…
More
Louisiana, Butch Browning, Fraud
---
Posted on 4/4/2018 1:50:00 PM.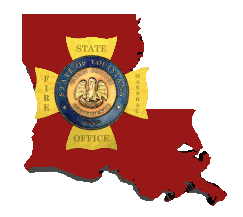 A fire in Bastrop claimed the lives of two children Wednesday morning. The two boys, seven and eight years old, died after a fire broke out that went undetected, but parents were able to able escape. State Fire Marshal Butch Browning says the parents barely made it out alive.
More
Bastrop, fire, Louisiana, children dead, Butch Browning
---
Posted on 2/13/2018 10:18:00 AM.
The Baldwin Police Department is damaged following a fire. State Fire Marshal Butch Browning says one person was in a holding cell when the fire started. Officials were able to get him to safety but not before he suffered some injuries
.

"They quickly went into action and removed one inmate who sustained significant burns and is being treated for those burn injuries."
Baldwin Police Department, Butch Browning, States Fire Marshal
---
Posted on 1/5/2018 9:58:00 AM.
House fires statewide have claimed 16 lives since Christmas according to State Fire Marshal Butch Browning. This morning, Baton Rouge firefighters battled a blaze that killed at least three people. Browning says space heaters are the cause of many of these fires.
"If you have a space heater, you turn it off and you unplug it at bedtime. Many of these fires are occurring while people are sleeping and they're not afforded the opportunity to wake up and defend themselves."
space heaters, Butch Browning, state fire marshal
---
Posted on 12/31/2017 3:00:00 AM.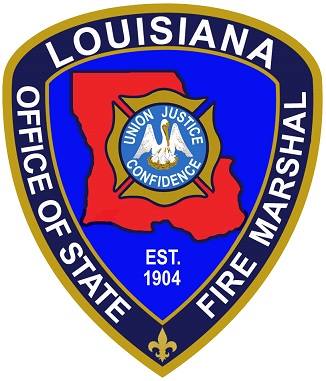 Many are turning to additional sources of heat with the extended cold snap. State Fire Marshal Butch Browning says there has been an increase in fire fatalities in the state in the last couple of weeks. He says homes that don't have a working smoke alarm are at the greatest risk
.
butch browning, state fire marshal, fire safety
---
Posted on 12/6/2017 11:40:00 AM.
You may be thinking about using heaters and fireplaces to keep you warm now that winter weather has arrived. The chances for house fires increases, especially if proper precautions are not followed. State Fire Marshal Butch Browning says it's not advisable to use space heaters for an extended period of time, but has tips if you do
.
state fire marshal, Butch Browning, house fires
---
Posted on 10/29/2017 3:15:00 AM.
Halloween is a time for celebration, but State Fire Marshal Butch Browning reminds the public some costumes and decorations are highly flammable. Browning says costumes should have a fire retardant coating, so they don't easily burn. He also says nearly half of all home fires during Halloween are a result of decorations too close to a heat source.
More
State Fire Marshal, Butch Browning, Halloween
---
Posted on 1/6/2017 12:06:00 PM.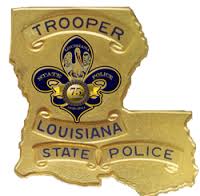 State officials are advising Louisiana residents to stay safe as winter weather moves through the state. State Trooper Scott Moreau says as freezing rain and sleet falls in many north and central Louisiana parishes, roadways are becoming more dangerous. He advises people not to drive if at all possible.
More
Scott Moreau, Butch Browning, LSP, winter weather
---
Posted on 11/7/2016 11:28:00 AM.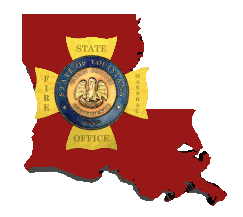 A burn ban is still in effect for much of Louisiana, despite some rain in the forecast. State Fire Marshal Butch Browning says almost every parish in the state is under a burn ban until further notice. He adds that Bossier, Iberville, St. Landry and St. Mary are the only parishes not included because the bans are issued on a parish by parish basis.
More
Butch Browning, State Fire Marshal, burn ban
---
Posted on 12/24/2015 5:35:00 AM.
Michelle Southern reporting.
Many religious fellowships throughout the state will engage in "candlelight services" this Christmas, and the State Fire Marshal's Office is issuing guidelines to organizations who plan to utilize candles this season. Marshal Butch Browning says folks need to understand that there's a possibility for tragedy regarding the use of open flames in assemblies.
state fire marshal, butch browning, ceremonies, candles, open flame
---
Next Entry