Posted on 6/14/2018 2:25:00 PM.
Former Jindal Administration staffers are calling on the House to pass the half-cent sales tax renewal that would fully fund state government, and avoid cuts to programs like TOPS. Former Commissioner of Administration Paul Rainwater says failing to pass the revenue bill would harm the most vulnerable people in the state.
"We can't afford more cuts to higher education, healthcare, waiver programs, nursing homes, food stamps, we can't afford it."
More
Paul Rainwater, John Bel Edwards, Bobby Jindal, Commissioner of Administration
---
Posted on 2/9/2017 5:20:00 PM.
A UNO statewide poll finds 6-out-of-10 Louisiana residents blame former Governor Bobby Jindal for the state's budget problems. The state legislature is set to begin a third special session to correct a budget deficit since Jindal left office. UNO political scienstist Ed Chervenak says the state's fiscal troubles started early in Jindal's term.
More
Bobby Jindal, John Bel Edwards, budget problems, UNO poll, Ed Chervenak, special session
---
Posted on 11/10/2016 12:08:00 PM.
Reports have surfaced that former Governor Bobby Jindal is being considered for President-elect Trump's Secretary of Health and Human Services. Jindal was very critical of Trump when he was also running for president. LSU Political Communications Professor Martin Johnson says after dropping out of the race, Jindal publicly supported Trump.
More
election 2016, Donald Trump, Bobby Jindal, Martin Johnson
---
Posted on 10/28/2016 12:06:00 PM.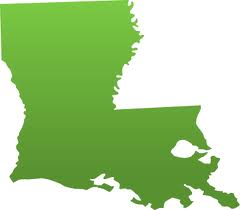 Just over half of the Louisiana residents polled say the state is heading in the wrong direction. A University of New Orleans Survey Research Center Poll surveyed about 600 likely voters and 51% are pessimistic about the state's future. But UNO Pollster Ed Chervenak says 35%say the state is moving in the right direction and that's a 15% increase over last year.
More
University of New Orleans Survey Research Center, Ed Chervenak, John Bel Edwards, Bobby Jindal
---
Posted on 6/10/2016 6:14:00 AM.
Former-governor Bobby Jindal turns 45 today. The former-presidential candidate has kept a low profile since he left the Governor's Office in January. But UL Lafayette political science professor Pearson Cross says Jindal's political career is probably far from over.
More
Pearson Cross, Bobby Jindal
---
Posted on 1/25/2016 1:43:00 PM.
Although the state faces a $750 million mid-year budget deficit, state employees in four departments are getting raises that former Governor Bobby Jindal approved just before leaving office. LaPolitics-dot-com publisher Jeremy Alford says these pay hikes really add up.
Louisiana, politics, pay raises, budget, Bobby Jindal, John Bel Edwards, Jeremy Alford
---
Posted on 1/12/2016 7:08:00 PM.
The state's health department is working to provide government-funded insurance for 300,000 poor working individuals now that Governor John Bel Edwards signed an executive order to expand Medicaid.
John Bel Edwards, Medicaid expansion, Bobby Jindal
---
Posted on 1/8/2016 10:30:00 AM.
Bobby Jindal's two terms as governor ends on Monday as Governor-elect John Bel Edwards is sworn in. UL Lafayette Political Science Professor Pearson Cross says Jindal came into office as a bright young man with the promise of making Louisiana a better state. He says the soon to be ex-governor had early success in ethics and education.
More
Governor, Bobby Jindal, Pearson Cross
---
Posted on 12/31/2015 12:53:00 PM.
In July, we all became Lafayette strong after a shooter entered a movie theater in the Hub City and started shooting. Two people were killed and nine others were injured. The shooter, John Russell Houser, fatally shot himself.
2015, year in review, top stories, Louisiana, John Bel Edwards, David Vitter, Bobby Jindal, Steven Vincent, Lafayette movie theater shooting
---
Posted on 12/29/2015 3:31:00 AM.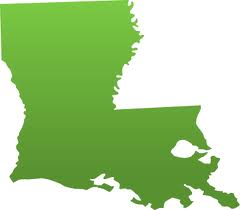 2015 will go down as an extremely memorable year in the history of Louisiana politics. Governor Bobby Jindal's tenure ended, US Senator David Vitter's political career ended and Governor-elect John Bel Edwards shocked pundits throughout the state with his victory. UL Lafayette Political Science Professor Pearson Cross says no one predicted a democrat would become governor.
More
Bobby Jindal, David Vitter, John Bel Edwards, Pearson Cross, politics
---
Next Entry