Posted on 6/15/2018 12:37:00 PM.
The US Senate approves legislation to honor former Saints standout and ALS advocate Steve Gleason with the Congressional Gold Medal which is the highest honor a citizen can receive from Congress.
Senator Bill Cassidy, one of the bill's sponsors, speaks about his experience meeting Steve.
More
Steve Gleason, Bill Cassidy, New Orleans Saints
---
Posted on 1/31/2018 12:19:00 PM.
An Amtrak train carrying Republican members of Congress to a retreat in West Virginia, including Senator Bill Cassidy and Baton Rouge Representative Garret Graves collided with a garbage truck near Charlottesville, Virginia. Officials says one in the garbage truck is dead and another is seriously injured. Cassidy describes what happened.More
Bill Cassidy, Garret Graves, train accident
---
Posted on 1/25/2018 1:56:00 PM.
The federal government is back open after Congress reached an agreement to hold a vote on the Dream Act before it expires in March. The Dream Act provides temporary legal status to people who were brought to the U.S. as children. A proposed deal would see funding for President Trump's border wall in exchange for a Dreamer resolution, and Senator Bill Cassidy says drug traffickers can pay for the wall.
drug trafficking, DACA, the wall, Bill Cassidy
---
Posted on 1/5/2018 12:49:00 PM.
The Department of the Interior has submitted a proposal to open up offshore drilling in federal waters off the coast of most of the US. This program would allow drilling outside of the zone currently restricted to the western and central Gulf of Mexico. Senator Bill Cassidy says the 30-year drilling moratorium has cost the country thousands of good jobs…
Oil, Bill Cassidy, Trump Administration
---
Posted on 12/20/2017 12:23:00 PM.
U.S. Senator Bill Cassidy says the Tax Cuts and Jobs Act approved by Congress does more than just cut taxes for working families. Cassidy says the legislation also allows victims of last year's floods in North and South Louisiana to deduct all of their personal casualty losses from their taxable income, which could means thousands of dollars.
More
Bill Cassidy, tax reform, flood victims, Historical Tax Credit, coastal erosion
---
Posted on 12/2/2017 10:18:00 AM.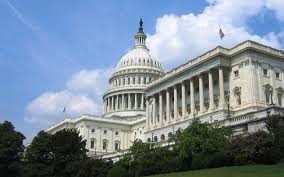 Louisiana's U.S. Republican Senators voted for a tax reform bill approved on a 51-49 vote. Senator Bill Cassidy says it will cut taxes for working families in Louisiana. John Kennedy says the non-partisan Tax Foundation says Louisiana will see an increase of 12,000 jobs and the average family will gain $1,800 in after-tax income.
John Kennedy, Bill Cassidy, U.S. Senator, Tax Foundation, tax cut, tax reform, Louisiana Budget Project
---
Posted on 11/10/2017 10:13:00 AM.
U.S. Senator Bill Cassidy, a member of the Senate Finance Committee, supports the Senate's GOP tax plan which was unveiled on Thursday. Cassidy says the proposed legislation would help families and help businesses grow by cutting taxes and simplifying the tax code. He says a family of four would see a tax cut of over 14-hundred dollars.
Bill Cassidy, tax reform, tax credits
---
Posted on 11/1/2017 1:38:00 PM.
When it comes to popularity in Congress, both of Louisiana's US Senators rank right about in the middle, according to a new Morning Consult poll. US Senator John Kennedy is ranked 39th out of 100 Senators, and Senator Bill Cassidy was number 62.
US Senate, John Kennedy, Bill Cassidy, Joshua Stockley, ULM, Morning Consult
---
Posted on 9/26/2017 2:21:00 PM.
The U.S. Senate will not vote on a measure co-authored by Senator Bill Cassidy to repeal and replace the Affordable Care Act. Cassidy says they don't have the support, so they have postponed the vote. He says this is extremely disappointing to many American families who pay too much through Obamacare.
More
Cassidy-Graham, healthcare, Affordable Care Act, Bill Cassidy
---
Posted on 9/20/2017 1:38:00 PM.
Last night on Jimmy Kimmel Live, the TV host bashed the health care plan being pushed by US Senator Bill Cassidy. "The Jimmy Kimmel Test" is what Cassidy had previously said on the show the nation's healthcare system should pass, but Kimmel on Tuesday accused Louisiana's Senator of being a liar.
jimmy kimmel, bill cassidy, graham-cassidy bill, the jimmy kimmel test
---
Next Entry