Posted on 5/13/2018 4:29:00 PM.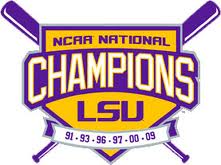 After losing on Saturday night to Alabama, who has the worst record in the SEC, Sunday's series finale was considered a "must win" for a Tigers team fighting to receive a berth in the NCAA Tournament.
LSU delivered with its backs against the wall with a 7-3 victory over the Crimson Tide.
LSU, Alabama, Daniel Cabrera, Austin Bain, Nick Bush, Beau Jordan
---
Posted on 2/18/2018 2:25:00 PM.
It's just one weekend during a long baseball season, but it was still not a good one as Notre Dame left Baton Rouge for the cold Midwest with a series victory over the 16th ranked LSU Tigers.
On Sunday, LSU once again did not have good starting pitching and they failed to string hits together offensively in an ugly 11-3 loss to the Fighting Irish.
LSU, Notre Dame, Beau Jordan, Todd Peterson, Eric Gilgenbach
---
Posted on 6/24/2017 4:52:00 PM.
By Jeff Palermo
For the first time since 2009, the LSU Tigers will play in the championship series of the CWS after a dominating 6-1 victory over Oregon State. Caleb Gilbert was terrific on the mound and the Tigers hit three home runs.
LSU, Oregon State, Michael Papierski, Kramer Robertson, Beau Jordan, Caleb Gilbert
---
Posted on 5/20/2017 10:17:00 PM.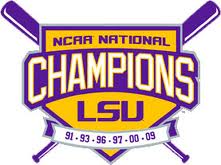 LSU hitters were relentless on Saturday night as they banged out 14 hits in a 11-7 win over Mississippi State to complete the sweep of the Bulldogs.
For the second straight game, LSU drew double digit walks. They had 10 of them on Saturday.
LSU, Caleb Gilbert, Mississippi State, Cole Freeman, Beau Jordan
---
Posted on 3/26/2017 3:05:00 PM.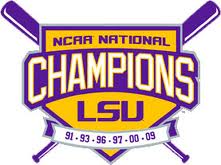 Florida was on the verge of sweeping LSU on Sunday afternoon in Gainesville, then the Bayou Bengals erupted for six runs in the 8th inning for a 10-6 win over the Gators.
LSU scored 3 runs for the series heading into 8th and that's when the Tigers hit three two-run homers.
Cole Freeman, Caleb Gilbert, Beau Jordan, Josh Smith
---
Posted on 2/28/2016 3:26:00 PM.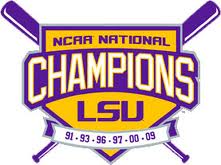 After blowing leads on Wednesday and Saturday, the 5th ranked LSU baseball Tigers were determined not to have that happen again. The Bayou Bengals busted the game open with a 5-run 3rd inning and added runs in the 6th, 7th and 8th innings for an 11-1 victory over Sacramento State.
LSU, Beau Jordan, John Valek, Sacramento State
---
Posted on 5/18/2014 5:28:00 PM.
The Barbe Buccaneers won their state 7th state championship with a 7-1 victory over Live Oak. LSU signee Beau Jordan stole home for Barbe's first run of the game and a couple of innings, he hit a long home run. The Bucs will likely be ranked number one in the nation, when the final polls come out.
LHSAA, Barbe, St. Thomas More, Evangel, Kinder, Cedar Creek, Fairview, Northside Christian, Jordan Monte. Orynn Veillon, Beau Jordan
---