Posted on 11/13/2018 10:48:00 PM.
Food banks are seeing empty shelves as the holidays are approaching. President and CEO of the Greater Baton Rouge Food Bank Mike Manning said the nation responding to areas hardest hit by natural disasters are having a negative impact of the food bank's ability to fill the shelves with food.
More
Food Banks, Baton Rouge, Natural Disaster, Holiday Season
---
Posted on 11/12/2018 8:06:00 PM.
Republican Senator Rick Ward of Port Allen is attempting to build awareness and public support for a new bridge crossing the Mississippi River with a TV ad that started airing last week. Ward said the new bridge would help alleviate the congested roadway issues for Baton Rouge and outlying areas.
More
Sen. Rick Ward, Baton Rouge, Mississippi River, Traffic
---
Posted on 10/30/2018 12:23:00 PM.
A new report shows 14 percent of bridges in Louisiana are structurally deficient, with a need for rehabilitation or possibly even replacement. Spokesperson for the transportation research group TRIP, Rocky Moretti, says precautions are being taken with some of these bridges in order to extend structural lifespans.
More
Bridges, Traffic, New Orleans, Baton Rouge
---
Posted on 10/19/2018 12:45:00 PM.
LSU will wear special uniforms versus Mississippi State Saturday night that will commemorate the "Silent Season" of 1918, where the Tigers did not play football because of World War One. LSU equipment manager Greg Stringfellow says the timing is right to conduct a tribute of this nature.
"Being 100 years ago, this is a good time to something like this, and taking all of the history with the Memorial Oak Grove, which is the area that memorializes the fallen LSU soldiers that fought in World War I," said Stringfellow.
LSU Football, Baton Rouge, Mississippi State, LSU
---
Posted on 10/17/2018 11:44:00 AM.
Congressman Garret Graves has started a GoFundMe to help cover the $100,000 fine the SEC slapped on LSU after fans stormed the field following the Tigers upset win over Georgia. The account has raised over $15,000 as of Wednesday morning.
Garret Graves, Baton Rouge, Louisiana, LSU, SEC, fine, 2018, GoFundMe
---
Posted on 10/11/2018 4:06:00 PM.
State Police have arrested a Baton Rouge man after he threatened to kill troopers and other law enforcement officers during a traffic stop. 42-year-old Melvin Amar, Jr. was pulled over when he was observed driving a pickup truck with no tag and he was not wearing a seatbelt. Trooper Bryan Lee says during the course of the stop, Amar started making threats.

"At one point, he pointed his finger at the trooper, gesturing as if he had a gun and told the trooper that he would shoot him, making shooting gestures with his hand," said Lee.
More
Louisiana State Police, Baton Rouge, Mugshot
---
Posted on 9/24/2018 7:18:00 PM.
Visitors to the Louisiana Capitol may have noticed that scaffolding used to restore the building's limestone and mortar is gone. But work is still needed on the 86 year old building, so a new walkway is being built to shelter those walking into the front doors from falling mortar. Louisiana Division of Administration spokesman Jacques Berry says the front doors are expected to be reopened before the end of the calendar year.
More
Capitol Building, Baton Rouge, Division of Administration, Jacques Berry
---
Posted on 9/18/2018 11:38:00 AM.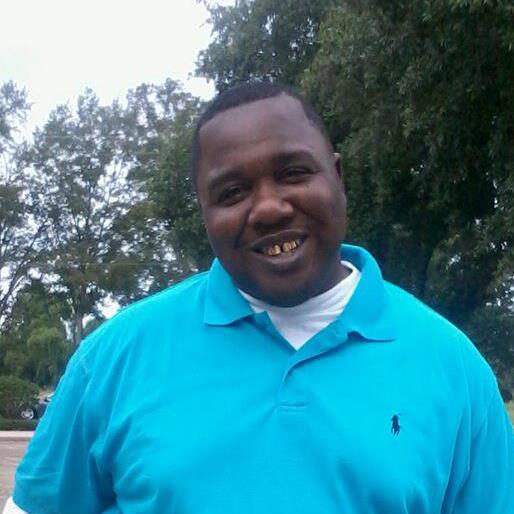 The civil case involving the Alton Sterling shooting has uncovered a communication sent one year before Sterling's shooting death by Officer Blane Salamoni where one his superiors questioned the former Baton Rouge cop's sanity. Sterling Family Attorney Chris Stewart says the revelation validates the family's claim that Salamoni should have never been given a badge.
More
Alton Sterling, Police Shooting, Baton Rouge, Blane Salamoni, Email, Chris Stewart, Michael Adams
---
Posted on 8/31/2018 11:35:00 AM.
Saturday marks the 10-year anniversary of Hurricane Gustav making landfall near Cocodrie with 105 miles per winds. The storm left 1-point-5 million without power in Louisiana and former Entergy spokesperson Jeff Holeman told Talk Louisiana with Jim Engster the outages were extensive.
Jeff Holeman, Entergy, Hurricane Gustav, power, Baton Rouge
---
Posted on 8/28/2018 2:32:00 AM.
The department of transportation is preparing to widen Interstate 10 in Baton Rouge to three lanes, which will require the state to buy at least 17 homes and four businesses.

"There are a small number of businesses and a small number of homes that will be given that option to be relocated, with a very small number that will be required," said state Transportation Secretary Shawn Wilson.
More
I-10, I-10 expansion, construction, DOTD, Shawn Wilson, Louisiana, Baton Rouge, 2018
---
Next Entry