Posted on 3/21/2018 6:38:00 PM.
Louisiana State Penitentiary investigators arrested four female Angola prison officers, as part of an effort to crack down against drug smuggling and inappropriate behavior with inmates

.
"The allegations range from having inappropriate relationships with offenders, drug smuggling and receiving money from offenders and offender relatives," said Louisiana Department of Corrections spokesperson Ken Pastorick.
Angola, prison guards arrested, inappropriate behavior, Louisiana Department of Corrections
---
Posted on 9/27/2017 6:06:00 PM.
Lake Charles Police Chief Don Dixon says a former Angola inmate is responsible for a shooting that killed a 10-year-old boy and severely injured his 17-year-old brother. Dixon says 50-year-old Felton Thompson faces numerous charges, including first-degree murder and he's already served time for an armed robbery that took place over two decades ago.
More
Lake Charles, Angola, John DeRosier, Don Dixon
---
Posted on 1/23/2017 2:05:00 PM.
An audit accuses former-Angola warden Burl Cain of improperly using state funds during his tenure at the helm of the state's largest prison. State legislative auditor Daryl Purpera says several state employees helped renovate Cain's private home in Baton Rouge while on the clock, including Angola's maintenance director Tim Byrd.
More
Daryl Purpera, Burl Cain, Angola, Legislative Auditor's Office
---
Posted on 6/15/2016 6:32:00 AM.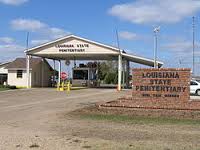 U.S. District Judge Brian Jackson has scheduled a hearing today to determine if death row inmates at Angola should have air conditioning. Legal Analyst Tim Meche says the state came up with their own heat remediation plan that consists of fans, ice chests, and cold showers for the prisoners, rather than AC.
More
Angola, air conditioning, Brian Jackson, U.S. 5th Circuit Court
---
Posted on 3/30/2016 11:34:00 AM.
Michelle Southern reporting.
Did rapper C-Murder, who is severing life at Angola for killing a 16-year-old, record a rap song from prison? Authorities say the video for a new single, "Dear Supreme Court" appears to have been put together following Corey Miller's conviction, not before.
c-murder, corey miller, department of corrections, angola, dear supreme court
---
Posted on 3/23/2016 1:19:00 PM.
Former Angola Warden Burl Cain spoke briefly this morning about the investigation into allegations that he was a corrupt prison leader during his 20 year tenure. The investigation eventually cleared him, as the Inspector General said there was no evidence to support these accusations. Cain says these false claims ruined his life.
More
Burl Cain, Angola
---
Posted on 12/11/2015 4:30:00 AM.
Michelle Southern reporting.
Louisiana Department of Public Safety and Corrections Secretary James Le Blanc says Darrel Vannoy will transition into the top position at Angola and work with outgoing Warden Burl Cain.
Jackson Representative Kenny Havard, whose district includes Angola, says if the allegations Cain had private business dealings with inmates are true, then his resignation was the right call.
burl cain, kenny havard, angola
---
Posted on 12/10/2015 11:56:00 AM.
Angola warden Burl Cain has decided to give up his post at the end of the year after nearly 21 years on the job. Cain's resignation comes weeks after The Advocate newspaper published articles questioning whether his real estate deals with relatives and friends of inmates violated Department of Corrections rules.
Angola, warden, resignation, Burl Cain
---
Posted on 12/9/2015 5:48:00 PM.
Longtime Angola warden Burl Cain says he will step down at the end of the year. Cain's resignation comes after an investigative report by the Advocate newpaper that examined whether the warden violated a Department of Public and Safety Corrections rule when he entering real estate deals with relatives and friends of inmates.
Burl Cain, The Advocate, real estate deals, Angola
---
Posted on 7/8/2015 1:01:00 PM.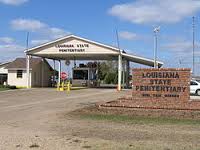 The 5th Circuit Court of Appeals rules in favor of Angola in a case dealing with air conditioning on death row
.
The appeals court ruled that the State Penitentiary does not have to install air conditioning for all death row inmates.
Air Conditioning, death row, Angola, Louisiana State Penitentiary
---
Next Entry