Posted on 8/14/2018 3:35:00 PM.
According to a new study by the American Federation of Teachers, Louisiana spends more than one billion dollars less on education, when adjusted for inflation, now than it did prior to the recession of 2008.
Louisiana Federation of Teachers spokesman Les Landon says it's time to pay attention to the education in the state.
More
Les Landon, American Federation of Teachers, Louisiana
---
Posted on 8/14/2018 5:05:00 AM.
The family of the St. Mary Parish man who lost his pregnant wife and one-year-old child to a suspected drunk driver is fundraising to help pay for the expenses related to the tragedy that shocked the family, and community.
More
st. mary parish, GoFundMe, crash, DUI, Louisiana, 2018
---
Posted on 8/10/2018 6:44:00 AM.
Three Louisiana State Police Troopers who took a side trip to Vegas during former Superintendent Mike Edmondson's tenure and allegedly had themselves a night out on the town at the state's expense have had their disciplinary sentences significantly reduced by the State Police Commission.
More
Mike Edmondson, Rafael Goyeneche, Louisiana State Police, corruption, Louisiana, 2018
---
Posted on 8/10/2018 4:31:00 AM.
Several new traffic laws went into effect as of August 1. Among those laws, were stiffer penalties for DWI convictions, new laws on driving in flooded areas, and the use of off-road vehicles on public roads.
Act 198 levies an additional $50 fine for the use of a breathalyzer if the traffic stop results in a DWI conviction. The increase raises the fine to $125.
More
driving, traffic laws, Louisiana, Mark Barron, 2018, DWI
---
Posted on 8/9/2018 12:20:00 PM.
A team of 40 UL Lafayette students and their instructor are releasing a podcast chronicling the 2016 floods through the eyes of those who experienced the disaster first hand. UNDERWATER: Memories of the 2016 Floods is the result of over a hundred interviews. Assistant History Professor Dr. Liz Skilton says each podcast takes a look at a different flood zone.
More
UL Lafayette, podcast, 2016 floods, Louisiana, 2018, Liz Skilton
---
Posted on 8/8/2018 12:37:00 PM.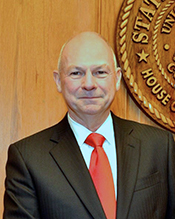 Online Fantasy Sports legalization will be on the November 6th ballot, giving voters a chance to legalize the use of online services like Draft Kings and FanDuel in their parish.
Louisiana Gaming Control Board Chairman Ronnie Jones says it's likely a few parishes won't legalize it, which means they'll have to set up geofences.
More
fantasy football, Fan Duel, Draft Kings, Ronnie Jones, geofencing, 2019 regular session, 2018, Louisiana
---
Posted on 8/7/2018 4:17:00 PM.
Louisiana State Police has applied for two federal grants to fund improvements to school safety after a series of school shootings earlier this year. Governor John Bel Edwards, speaking at Mckinley High School in Baton Rouge, says if awarded, the grants will fund projects highlighted by a joint commission.
More
Louisiana State Police, LSP, grants, school safety, school shootings, Louisiana, John Bel Edwards
---
Posted on 8/7/2018 5:19:00 AM.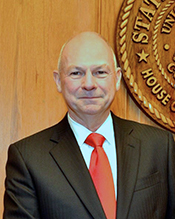 Sports betting is off to the races in dozens of states across the nation, but so far Louisiana has sat on the sidelines while neighboring states like Mississippi have elected to receive the expansion. Louisiana Gaming Control Board Chairman Ronnie Jones says after seeing how other states have started using the new cash, he's concerned the Bayou State may be losing on crucial revenue.
More
sports betting, gambling, Louisiana, Ronnie Jones
---
Posted on 8/2/2018 5:04:00 PM.
It is now legal in Louisiana to rescue a pet or a minor from a locked, parked vehicle, by smashing a window to get in. The new law went into effect yesterday, and provides criminal and civil protection for good Samaritans who take action against the illegal activity. Louisiana SPCA spokesperson Alicia Haefele says there's two things you need to do before breaking that window.
More
pets, animals, children, SPCA, Louisiana, 2018, animal cruelty
---
Posted on 8/1/2018 5:03:00 PM.
Attorney General Jeff Landry says "there is no doubt if I run I'll beat John Bel Edwards, and you can tell him that." That's from an interview with USA Today Network's Greg Hilburn, where the AG seemed to throw down the gauntlet and do everything shy of outright saying he's running for governor in 2019. UL Lafayette Political Science Professor Pearson Cross says there's nothing subtle about it.
More
Jeff Landry, John Bel Edwards, governor's race 2019, 2018, Louisiana, politics, Attorney General
---
Next Entry