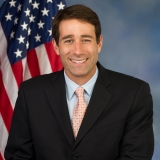 Louisiana Congressman Garret Graves calls the investigation into the connection between President Donald Trump and Russia during the election a total distraction. Former FBI Director Robert Mueller has been hired to look into claims that Mr. Trump and Russia somehow teamed up to help sway the vote in November. Graves says this is the 4th probe underway.


"We haven't seen anything that's a smoking gun. I think you bring in a special prosecutor when you have smoke, when you've found things that appear to be problematic," Graves said.
There are reports that President Trump asked now-fired FBI Director James Comey to stop looking into the matter, which Democratic Congressman Cedric Richmond says qualifies as obstruction of justice. The President has called this a witch hunt, which Graves feels isn't too far off the mark because past administrations weren't treated this way.
"Bottom line is, go ahead and get an independent investigator, go ahead and look through all this stuff, get this distraction out of the way, and let us do our jobs," Graves said.
Graves says he's not going to prejudge whether Mueller is going to find anything of substance.
"Certainly they're not going to leave any stone unturned, but it's getting frustrating being distracted by the news media's stories every day about new allegations, many of which have never been substantiated," Graves said.