Posted on 7/26/2017 6:23:00 AM.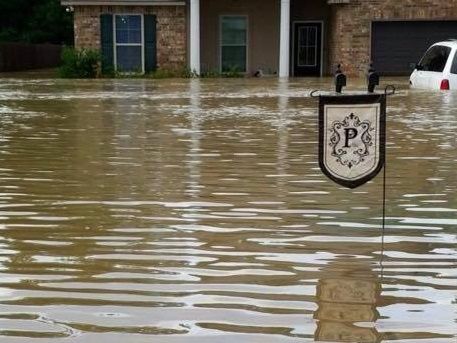 As Congress is set to reauthorize the National Flood Insurance program in September, the Natural Resources Defense Council is urging a shift to moving homeowners to a safer area rather than rebuilding properties that repeatedly flood. Rob Moore with the NRDC says for each 100 dollars spent to rebuild homes, FEMA spends only $1.75 to move individuals to a less flood prone area.
More
FEMA, National Flood Insurance, Natural Resources Defense Council
---
Posted on 7/26/2017 5:49:00 AM.
A new startup out of Lafayette called Short and Fat offers more clothing options to men with a different build. Co-founder Jeff Martin says men who are "vertically challenged and horizontally blessed" have to resort to shopping at big and tall stores.
More
Jeff Martin, Short and Fat, Lafayette, clothes, Kickstarter
---
Posted on 7/25/2017 8:04:00 PM.
The Saints look to get back to the playoffs this season as they report for training camp on Wednesday. The New Orleans franchise has finished 7-and-9, the last three seasons. And NFL analyst Mike Detillier projects the Saints will once again be solid on offense with Quarterback Drew Brees at the helm and an emerging pass catcher.
New Orleans Saints, training camp, Drew Brees, Michael Thomas
---
Posted on 7/25/2017 12:35:00 PM.
Jefferson Parish Sheriff Newell Normand announced his retirement today, as the most vocal sheriff in the state will soon take to the airwaves. After spending 10 years at the helm of JPSO, Normand says a good leader knows when it's time to leave. He adds good leaders evaluate opportunities.
More
Newell Normand, WWL Radio, JPSO,
---
Posted on 7/25/2017 12:01:00 PM.
Both of Louisiana's U.S. Senators have voted in favor of debate on a healthcare bill. Senior Senator Bill Cassidy has authored amendments to the GOP replacement bill, but they haven't gained much support.
More
Pearson Cross, U.S. Senate, Affordable Care Act
---
Posted on 7/25/2017 11:06:00 AM.
Michelle Southern reporting.
Alabama Republican Congressman Mo Brooks is making waves with a campaign commercial in which he uses audio from the shooting at the GOP baseball game that injured House Majority Whip Steve Scalise. The ad notes Brooks came to the aid of those wounded in the attack at a Virginia baseball park.
Mo Brooks, Steve Scalise, Congressional Shooting, Silas Lee
---
Next Entry