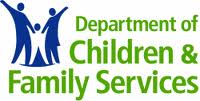 The Louisiana Department of Children and Family Services finds Louisiana's rate of newborns born with drugs and alcohol in their system has tripled over the last 8 years. Regional Administrator for Child Welfare, Denise Evans, says more than 1,500 babies were born exposed to drugs or alcohol in 2015.

She says this causes problems for the infant.

"Newborns who are born drug affected often end up with developmental disabilities, behavioral disabilities, many health problems," Evans said.
There were just 569 cases of drug addicted newborns in 2008. Evans says they saw the biggest increase in the use of heroin, marijuana, and prescription drugs. She says it takes a lot to care for babies who are born exposed to these substances.
"It's children who really need a lot of medical support and help, and when you have a parent who's addicted to drugs, they also need a lot of support," Evans said.
Evans says the drug epidemic could be leading to the increase in the rate of addicted newborns. She says we need more treatment centers in Louisiana. She adds that helping these families puts a lot of strain on DCFS.
"We spend many hours with these families. My staff often, with high caseloads, need to be in these homes four times a month at least, sometimes more," Evans said.