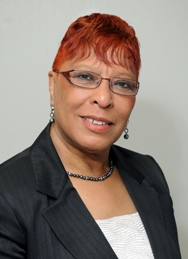 Michelle Southern reporting.

A Baton Rouge lawmaker wants schools in Louisiana to be required to teach sex ed. Representative Pat Smith says currently schools are only authorized to offer sexual education but she thinks a law needs to be in place making the instruction mandatory. She says right now our children are not being taught the risks associated with having sex.



"People say that families should be responsible for these discussions but we have babies that are having babies," said Smith. "Some of our children as young as 10 and 11 are having children. I think it's important we take steps to stop the pandemic that we have."

Smith says the problems of youth STDs and teen pregnancies are worse than ever and there needs to be a conversation between the Department of Education and the Department of Health and Hospitals about these issues.

She says the reason the state puts a policy in place, is to direct behaviors.

"We have questions about drug abuse, then we set policy for drug abuse for our youth. We ask questions about tobacco, and we set policies driven to our youth," Smith said. "We don't even ask questions about whether or not our children are taking risks related to sex."

Smith has filed similar legislation in the past but it fails because opponents feel sex ed should be taught by parents. However she says nothing has changed and the sexual problems among children and teens is worse than ever.

"We are continually seeing an up-rise in the number of students between the ages 13-24 with first and second stage syphilis, gonorrhea and chlamydia," said Smith. "And of course HIV has risen among the same group of individuals."



The matter will be brought up for the 2014 session that begins March 10th.