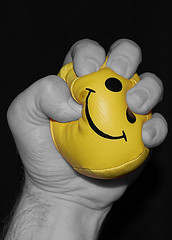 Do you feel politically stressed? A new report by the American Psychological Association finds, no matter what party you are, anxiety over political matters is at an all time high. Michelle Many with the LSU Health Sciences Center in New Orleans finds the principle factor in this deals with social relationships.
"We do best when we have a good support system and we're accessing it regularly," said Many. "When that has some stressor within it, then that creates a lot of additional stress on the individual."
Many says there were heated arguments and a lot of disagreements during the 2016 presidential campaign, and it's carried over. She feels there is also a renewed focused on media reports these days and what people are seeing all over social networks online.
"Those feelings keep getting activated, and we keep getting triggered," said Many. "And then that comes in to our social interactions."
Many says, as with anything, when done in excess, you'll typically see problems arise either physically or mentally. She says the best thing you can do is try to bring balance back into your life, and that means moderation.
"One of the ways we can do this is to moderate the amount of exposure we have to things like social media and news viewing," said Many.