Posted on 3/23/2018 2:00:00 AM.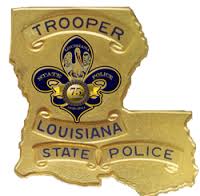 35 future State Police cadets will graduate as part of the 97th Louisiana State Police Cadet class today. Sgt. Jared Sandifer says the class was one of the smaller ones from recent memory. They started with 49, but it's still a very good success rate with 71% of the class graduating.
"That is a very good number. That's going to be 35 more state troopers out there keeping the people of Louisiana safe."
More
Louisiana State Police, Jared Sandifer, cadet class
---
Posted on 3/22/2018 2:18:00 PM.
Ninety-six-year-old Margie Jenkins is the first woman inducted into the Louisiana Agriculture Hall of Distinction. Governor John Bel Edwards says the Jenkins Farm and Nursery in Amite has been a staple in Tangipahoa Parish since 1960.
"And she is a real fixture in that industry and I'm so glad they are recognizing her," said Edwards.
Jenkins' career in agriculture spans 80 years. She and her late husband, Bryant, moved to Tangipahoa Parish in 1951 and planted a small watermelon field.
Margie Jenkins, Louisiana Radio Network, Louisiana Agriculture Hall of Distinction, Pete Lanaux
---
Posted on 3/22/2018 1:04:00 PM.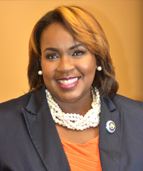 A bill requiring the motto "In God We Trust" to be displayed in public schools passed the Senate Education Committee. The legislation by Baton Rouge Senator Regina Barrow mirrors efforts in several other southern states this year to have the motto displayed prominently in gathering spaces at public schools. Barrow says young people are suffering from a lack of proper values.
More
In God We Trust, legislation, regular session, religion, Regina Barrow
---
Posted on 3/22/2018 12:41:00 PM.
A 2 year old Shih tzu was found lying in a flower bed in St. Charles Parish suffering from chemical burns to his body. The dog was unable to open its eyes and faces a long, slow and painful recovery. Kearney Whelan Robinson with PETA says they are offering a 5,000-dollar reward for information that leads to an arrest in this horrible incident.
More
PETA, St. Rose, Shih Tzu
---
Posted on 3/22/2018 10:15:00 AM.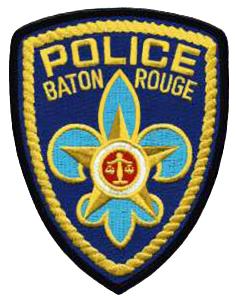 Baton Rouge police have arrested 49-year-old Eric Augustus on 1st degree murder charges of his girlfriend Lovie Variste, age 76. Augustus had been living with Variste at 3033 Lone Oak Drive in Baton Rouge at the time of her death. Police spokesman Sgt. L'Jean McKneely says Augustus was told to kill his girlfriend.
More
Eric Augustus, Lovie Variste, murder
---
Posted on 3/22/2018 3:25:00 AM.
Senator Dan Claitor's bill that would make it a crime to generate wakes that damage property while driving a vehicle through flooded streets has passed through committee and is on its way to the senate floor. The Baton Rouge Senator says he was moved to create the bill after hearing horror stories from his constituents about reckless drivers during the 2016 floods.
More
floods, Dan Claitor, legislation, regular session
---
Next Entry