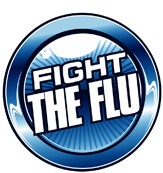 Louisiana isn't seeing as many flu cases as we usually do this time of year. That's according to the state's flu bug expert, Dr. Frank Welch, who says right now, 4 out of every 100 doctor visits in the state is for the flu. He says there's several reasons we're seeing a slower flu season this year.


"Probably because of the warm weather, probably because people have been spending lots of time outside, and probably because school kids are just now getting back in school, we've had a relatively slow season," Welch said.
Welch says while the Deep South has seen few cases, other states are seeing an uptick. But he says we aren't out of the woods yet. He anticipates cases will pick up, once the weather gets colder, which will happen this weekend.
"The rest of the country tends to shelter indoors when winter starts. In Louisiana we tend not to do that until it gets really cold, like right now, which tends to extend our flu season," Welch said.
Welch advises everyone to get their flu shots to avoid getting the flu and to avoid spreading it to others. He says there are plenty of ways for people to stay well this flu season.
"The first way to do it is get a flu shot, and the second way to do that are those sort of kindergarten rules- wash your hands, cover your cough, make sure you use a tissue when you sneeze, make sure you dispose of that properly," Welch said.