Posted on 4/19/2018 5:18:00 PM.
The House narrowly passed a budget that would fund TOPS at 80% and maintain higher ed funding, but would implement deep cuts in healthcare funding, potentially ending public-private partnership hospitals that care for the poor. House Appropriations Chairman Republican Cameron Henry says the state cannot afford to maintain its current healthcare spending.
More
state budget, Lance Harris, John Bel Edwards,
---
Posted on 4/19/2018 4:36:00 PM.
A seven-year-old policy barring inmates from talking to the media about their cases has been lifted by the Louisiana Department of Corrections after a challenge from the ACLU.
ACLU Staff Attorney Bruce Hamilton says the gag order was a gross violation of inmates civil rights.
ACLU, Department of Corrections, Angola prison
---
Posted on 4/19/2018 1:38:00 PM.
Brett Favre is stepping up to be the voice of a distracted driving campaign in Louisiana. The Hall of Fame Quarterback is featured in a new PSA speaking out against dangerous behavior behind the wheel that was responsible for the deaths of hundreds in 2016.
More
Brett Favre, Property Casualty Insurance, NFL
---
Posted on 4/19/2018 12:27:00 PM.
The state House approves legislation that supporters say will help the Cajun Navy and other volunteer groups have a greater impact during disasters. Denham Springs Representative Valarie Hodges says her family was helped by volunteers after the 2016 flood.
More
cajun navy, GOHSEP, National Association of Emergency Managers
---
Posted on 4/19/2018 12:03:00 PM.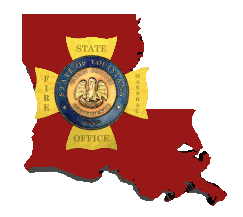 The State Fire Marshal has arrested a Richland Parish volunteer firefighter in connection with a mobile home fire that injured his medically disabled wife. Kenneth Fulford was booked into parish prison on multiple offenses.
More
state fire marshal, fire fighter confession, Kenneth Fulford
---
Posted on 4/19/2018 11:06:00 AM.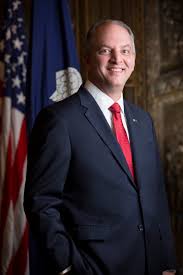 Governor John Bel Edwards is working to find ways to equip every school with a school resource officer. He says the vast majority of schools already have them but not all. Edwards made the comments during his monthly radio show, "Ask The Governor."
"I believe that there's a lot of things we need to do, but as it relates to guns on school campuses, they ought to be in the procession of school resource officers. Those officers ought to be post certified, and they ought to have annual recurring training."
John Bel Edwards, school resource officers, Ask The Governor radio show
---
Next Entry