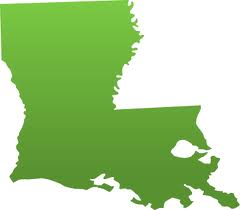 Governor Jindal says he will sign legislation that could close three of the state's five abortion clinics. The House gave final legislative passage to a bill that would require abortion doctors to have admitting privileges at a nearby hospital. Founder of the Louisiana Abortion Recovery Alliance Cindy Collins supports the new regulation.
"If the abortion providers can not get admitting privileges to the hospital, then my question is why not, because I consider this legislation long overdue."
Opponents of this legislation say it will close three abortion clinics in south Louisiana, but Collins says the law is needed to provide care to a women, if something goes wrong during the procedure.
Carrie Wooten, with a left-leaning organization called Louisiana Progress, says there's already several regulations in place that protect the health of a women during an abortion.
"The consequence of this legislation that Louisiana Progress is extremely worried about is that women will turn towards alternative methods of abortion."

She says the admitting privileges are not needed for other out patient procedures done in Louisiana.