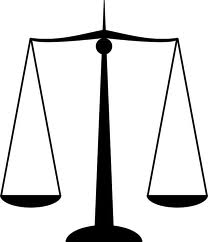 A new study finds that Louisiana's lawsuit climate is the worst in the nation, and also showed this ranking is not good when it comes to attracting new businesses. Harold Kim is the executive vice president of the U.S. Chamber Institute for Legal Reform. He says the survey found that 85% of company attorneys said a state's lawsuit climate is likely to impact decision making.
"Specifically when it comes to where to invest, where to put in more capital to create more jobs," said Kim.
Kim says the areas Louisiana ranked poorly were in the competence and impartiality of its judges, the fairness of its juries and quality of appellate review. Kim says the poll of more than 1300 attorneys or leaders in companies also asked what they thought the worst jurisdictions were in the US.
"And unfortunately, Orleans Parish came in at 4th worst in the country," said Kim. "That certainly contributed."
Kim says this could hurt Louisiana's chances at talking new industries into expanding and growing here.
"Businesses want to have certainty when it comes to contract disputes, liability issues," said Kim. "They want to be able to have disputes resolved fairly."