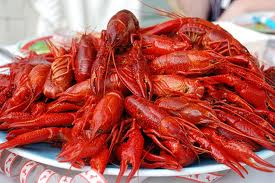 United States Senator John Kennedy is asking President Trump to put even higher tariffs on Chinese Crawfish and Shrimp. In a letter to the White House, Kennedy accused the Chinese of not trading fairly with the U S.
"I'm not encouraging President Trump to start a trade war. The only way to win a trade war is not to fight it. Number two, President Trump is right though… China is cheating."
Earlier this month, President Trump instructed the United States Trade Representative to consider whether 100-billion dollars in additional tariffs would be appropriate. Kennedy says he's asked the Trump administration to give full consideration to the inclusion of Chinese crawfish and shrimp.
"It's not as good as ours. there have been problems in terms of sanitation and they cheat. They subsidize their product."
He added that a higher tariff on Chinese crawfish and shrimp would help our seafood industry, which has a 2.4 billion dollar impact on Louisiana's economy…
"China is notorious… in terms of selling inferior crawfish. They dump it on our market at cut rate prices."