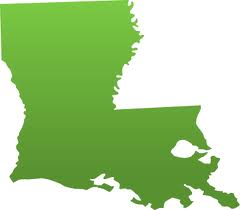 Louisiana remains one of the most business-friendly states in the nation, ranking No. 5 in Area Development magazine's annual Top States for Doing Business survey. LED Secretary Don Pierson says this is a great third party endorsement they can reference to show that Louisiana is a great place to do business, for many reasons.
"The overall cost of doing business is low here, great utility rates here," said Pierson.
This is the second year in a row the publication has ranked Louisiana No. 5. Pierson says they really like the LED FastStart workforce development program. He says with the help of postsecondary education institutions, these workforce development programs screen, select, and train the workforce any company needs.
"We've got a seemless front that we bring to the table in these conversations and negotiations that allow us to delivery that world-class workforce on day 1," said Pierson.
Another category in which Louisiana got high marks was the new economic development fund it created with a large donation from Cleco. Pierson feels that also speaks to the great partnership the state has with its utilities.
"And the confidence that they have in working closely with state government," said Pierson. "That type of sense of security is what business is looking for."