Posted on 3/17/2018 10:30:00 AM.

Louisiana is two million dollars short on its fund for voucher students this year. The money is appropriated every June, and covers the cost of state students to attend charter and private schools, instead of public schools.
More
charter schools, department of education, Sydni Dunn, vouchers
---
Posted on 3/17/2018 3:00:00 AM.
46 percent of LSU Health New Orleans graduating medical students participating in the National Resident Match Program this year chose to remain in Louisiana. That is down from 49 percent staying in state last year and 64-percent in 2012. Dr. Steve Nelson says it's a trend that could cost Louisiana some great doctors.
More
LSU Health New Orleans, Dr. Steve Nelson, medical students
---
Posted on 3/16/2018 9:19:00 PM.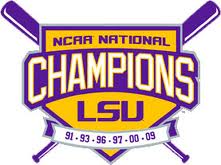 There were a combined of 33 walks and strikeouts in the SEC opener between LSU and Missouri, but there was also a 413-foot rocket home run hit by Beau Jordan that helped the Fighting Tigers from Baton Rouge get a 4-2 victory.
LSU, Missouri, Austin Bain, Beau Jordan, Zack Hess
---
Posted on 3/16/2018 1:05:00 PM.
A bill that would prevent businesses from requiring employees to sign agreements blocking them from going to court over sexual harassment claims passed the House Labor Committee. The proposal by Representative Robert Johnson is part of a nationwide effort, backed by Attorney Generals, to protect victims of workplace misconduct.
More
sexual harassment, #metoo, Robert Johnson, legislation, regular session, litigation
---
Posted on 3/16/2018 11:57:00 AM.
Well wishers continued to remember Saints owner Tom Benson one day after his death.Tom Benson touched many people on many levels as evident by the testimonials about Benson following his death at 90 years old.
More
Tom Benson/ Deuce McAllister/Bobby Hebert
---
Posted on 3/16/2018 11:42:00 AM.
After 17 years, DeSoto Parish Sheriff Rodney Arbuckle retires today. He was first elected back in 2000. He says there are several personal issues he must attend to and this is a good time to step aside.
"Everybody always said you know as long as you're having fun, you do a good job. But I got to the point it wasn't as fun as it used to and I always made a promise to myself and the people, when I quit really enjoying the job, then it was time for me to go home."
More
Sheriff Rodney Arbuckle, Chief Deputy Jayson Richardson, DeSoto Parish
---
Next Entry